BELIZE CITY, Thurs. Aug. 31, 2017–Maya hero, Marcus Canul, will be the celebrated icon at a milestone event to honor and highlight the Yucatec Maya culture this weekend in Orange Walk Town.
Arturo Cantun, chairperson of the Northern Maya Association, told Amandala that their aim is to establish the event, slated for Saturday, September 21, as a Maya heroes' day, but they are starting off this year with the tribute to Marcus Canul, who struggled during the 19th century for the cause of the Yucatec Maya who had settled after the Caste War in places like Corozal and Orange Walk in northern Belize, and Benque, San Ignacio and Succotz in western Belize.
This weekend's event will include a short ceremony and the laying of a wreath by Orange Walk mayor Kevin Bernard at the monument of Marcus Canul, erected in the 1960s to recognize his contributions to the 1872 battle, in which he was mortally wounded.
Those who attend the event will be invited to a free tour of the battleground by the Northern Tour Guide Association.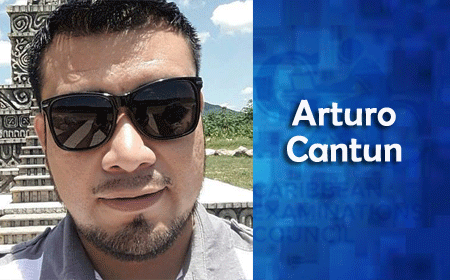 The history of the Yucatec Maya's struggle will be shared, including the victories of Marcus Canul in reclaiming Maya land from the British in places known today as Corozal Town, Indian Church and others.
The Central Park will be the venue for a showcase of the Yucatec Maya culture, including its rich culinary traditions, which will take place from 9:00 a.m.to 3:00 p.m.
Yasser Musa's Caste War exhibit, launched earlier this year, will also be mounted at the event.
According to Cantun, the Northern Maya Association, which has gained 25 institutional and individual members since its establishment in April, plans to have other cultural events in the coming months.
Related Articles
Share
About Author
(0) Readers Comments