MASKALL, Belize District, Mon. Oct. 30, 2017–After two hours in a police detention facility, a resident of Maskall was found dead. He reportedly hanged himself with his shirt from the bars of the cell.
Police say that Mario Herrera, 50, was detained at around 9 a.m. on Friday for breaching a protection order given to his wife. After Herrera breached the protection order, his wife returned on Friday to file another complaint against him, and for that he was detained.
Information to Amandala is that the two officers attached to the Maskall Police Station had reportedly left Herrera in his cell alone and had gone to check into other reports. When they returned, they saw Herrera on the ground shirtless and motionless. Police say that a piece of his shirt was wrapped around his neck, while the other end was seen tied on the iron bar of the cell's window.
A close look at Herrera's body revealed that there was no sign of physical violence.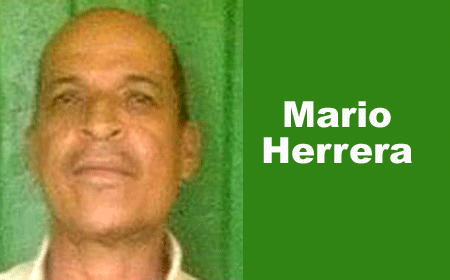 Mario Herrera, a popular tour guide, was taken to the Karl Heusner Memorial Hospital, where he was pronounced dead on arrival at 2: 46 p.m.
Police now await the results of the post-mortem examination to aid in an internal investigation led by the Police Professional and Standards Branch (PSB) and the Crimes Investigation Branch (CIB).
Herrera leaves behind three children. Sources close to Amandala indicate that he and his wife had been experiencing marital issues and had separated.
We note that this is not the first case of suicide reported at a police station in the rural area of Belize District. In February 2015, Otto Palma, 18, hanged himself with a T-shirt while detained at the Ladyville Police Station after he was accused of the rape of a 13-year-old girl.