CONNECTING THE DOTS TO THE BELIZEAN SOLDIER BOY'S DEATH IN VIETNAM!
Seeing "Woodstock" the film at the "Palace" movie theater in Belize City, Belize, in the 1970s at matinee on Sunday evenings as a boy had made me wonder what a powerful and enlightening musical explosion the "hippie era" in the United States had on the world as a popular culture. Some Belizeans were influenced by the cult of personality of the 1960s through the musical giants like Jimi Hendrix, Janis Joplin, as well as the dress, the spirit, the mood, the style and the "psychedelic" craze of drugs and the sense of wild unaltered freedom of expression.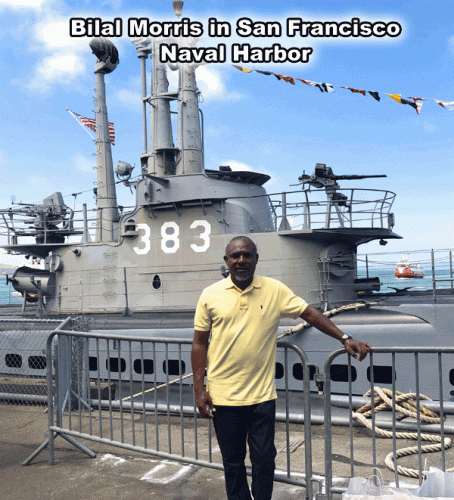 The flashy moments of the rock & roll American culture that beamed through the British, "Top of the Pops", musical charts, and touched every place on the face of the earth with its sweet poison, came to Belize through Radio Belize and British Armed Forces Radio in Belize. It celebrated Belizeans returning from "States" with bellbottom jeans, "hipsta" style dresses and pants swung down low below the hips, and now copied by a new wave generation of hip hop culture that has exploded across the world stage. How circular is fashion, that what was once discarded for something else as a fad, comes right back around again as recyclable fashion.
Some Belizeans had also returned back home to Belize as hippies, and walked about Belize flaunting their assimilated trend that also made Belizean parents upset and disappointed that no good appeared to have come out of the "bwoy" or "gial" who should have done better for themselves. The hippie culture then had also influenced Belizean musicians like the legendary and late Bill Belisle, that many said used to walk around Belize barefooted with his horn in style with that radical hippie swagger.
Then the horrors of the Vietnam War had also recruited Belizean young black men to serve Uncle Sam in a war that was unpopular across the world and lit the wick to a peace movement across the United States and Europe that challenged the war machine status quo to cease and desist from war, since war killed, maimed and wrecked human lives. But in Belize the black body bags also hit their mark through the American flagged-coffins returning to Belize of some of these same black Belizean men whose remains lay in state in the yards of their parents' homes dressed in a green American Army uniform.
As a boy, this was quite a cultural shock for me to see my own relative, Collie Young, lying dead in one of these coffins that was half-opened showing only his face down to the shoulders because it appeared that half of him was not really there. It shocked my being to see it because the photographs of the proud soldier who was raised by my two grandaunts stayed pinned on the walls of the small house they lived in on Euphrates Avenue for many years.
In staring at the photographs in the house during those cheery days before he had got killed, it had appeared to me as a child that to go to the "States" and join the American military was a proud thing to do because people said it got Belizeans "fix", that is, acquiring the green card or permanent residency, and it was like living out the American Dream for many Belizeans. But what those pictures on the wall didn't explain to me was that Belizean black men were also coming back home to Belize dead in their coffins, draped with an American flag, and then replaced by the Belizean flag on arrival in Belize City, given the famous gun salute, and then buried at Lords Ridge Cemetery.
The lifeless body of the Belizean soldier that gave his life for this so-called freedom for the people of Vietnam against the bogeyman communism, had come home to Belize's reality. It reflected a somber mood of death and loss as one of my aunts cried her heart out. The green soldier jacket my Belizean soldier cousin's corpse wore was highly decorated, and it appeared that he was sleeping in heaven while the mourners murmured to each other as they watched the body while circumventing it in the dusty sawdust yard that was the workplace of a cabinet shop.
My father in coming home one evening whispered to my mother that it was just announced on BBC News through Radio Belize on the nine o'clock news that Collie "died in action," as it was sadly uttered by my father who seemed as though he had lost one of his own sons.
My mother grabbed her purse and she and my father quickly walked up Glynn Street to Euphrates Avenue to go see my two grandaunts who had already gotten the sad news. Feeling my parents' sad emotions that always appeared when some close relative died, it became apparent to me that this was not a good feeling at all. Many Belizean black men continued to die in combat in Vietnam, and it continued to be perplexing to me why were they going there to fight in another country's army? The only answer that my dear mother could mention was that he served the U.S. honorably. And in those days to go to the "States" was a dream come true for many Belizeans.
Through the radio music show, "Top of the Pops", on my father's big shortwave radio in the late 1960s and early 70s that he had cased, in a well-polished mahogany cabinet he made himself, blares the heavy guitar-laced solos of Jimi Hendrix at around eight o'clock every Saturday night. The song, "Purple Haze", is playing very low in the living room while my mother fried her chicken for the Belizean "Sunday Dinner" cuisine that became a household favorite in the former British Honduras, as Belize was known in those days before independence. Hanging on to her frock tail to hustle a piece of chicken that she would stew in the morning to make Belizean stew chicken, my childish personality then had always imagined seeing these musical artists though Belize had no television.
The song, "Whiter Shade of Pale", plays on the popular British syndicated radio show on Radio Belize, and then many of the popular 1960s and 70s American as well as British pop music records are played in succession in a kind of "Top 10" musical charts. This Saturday music show was always my favorite on Saturday night, and it had become normal for me to equate that music and time with the photos of my "American Army" cousin who had gone to the U.S. and joined the military there. According to my aunts, he had always dreamed of serving that way, and as soon as he became 18 years old he left Belize on a U.S. visa to go and join the American military. Going to the store for my Aunt Helen every day at my father's demand made me well acquainted with those haunting photos of the soldier boy whose bed still remained made up as if he was going to come back home again soon one day.
My dad said he had made two trips back to Belize while serving in Vietnam to see his two guardian aunts, and that he had signed up to serve more time even when his military service was over. That had bothered me: that why would he want to do that? Who wants to go kill people in war? But the memory of Collie, the made bed in the room of the house, and those U.S. Army photos on the walls, created a lasting memory of him in terms of what he may have looked like until that solemn day when he came home, blown to bits by mortar fire according to the American Army personnel that came with his remains, to be buried in his hometown and his final resting place.
Growing up as a teenager in Belize and the memories of the U.S., the Belizean men who joined its army, juxtaposed with the American and British music that was imported into Belize through Belize's Radio Belize, made me understand what "America" was all about before my own emigration from Belize after independence. And coming close up to see recently one of the places of the famous "American Peace Movement" that protested the Vietnam War in the 1960s in the U.S. city of San Francisco, California, that gave birth to the popular hippie movement or hippies on Haight Street, on July 6, 2018, allowed me to connect the dots to all the information that was coming to me living in Belize and hearing about the Vietnam War and the music that was made popular around that time in the 1960s.