Headline
— 18 October 2017
— by Adele Ramos
BELIZE CITY, Mon. Oct. 16, 2017–Official sources have confirmed to Amandala that Mexico's president, Enrique Peña-Nieto, is scheduled to make his first official visit to Belize on Wednesday, October 25.
Peña-Nieto, elected to serve for the period 2012 to 2018, plans to hold bilateral talks with counterparts here in Belize, but he will also lead Mexico's delegation which will be coming to Belize for a one-day summit with leaders of the Caribbean Community (CARICOM).
---
Belize to simultaneously host 4th CARICOM-Mexico summit
---
According to the Chief Executive Officer in the Ministry of Foreign Affairs, Patrick Andrews, Belize will be hosting the summit of regional leaders as well as officials from Mexico. Mexico has promised to provide a plan to bring the regional leaders to Belize. The parties, he said, should be discussing development and opportunities for trade.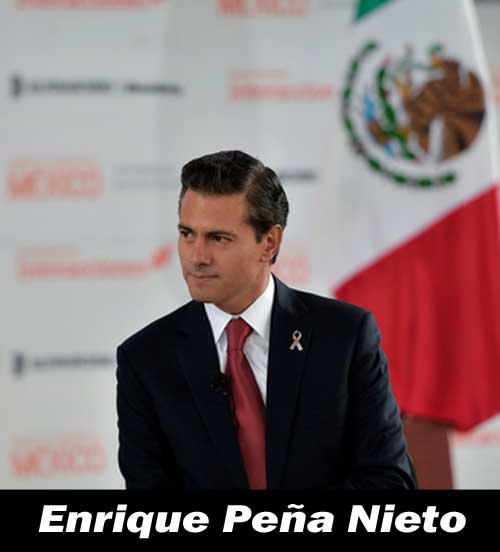 For the period January to August 2017, Belize's imports from Mexico were valued by the Statistical Institute of Belize at roughly BZ$135 million, whereas exports to that country were less than a million Belize dollars.
The last Mexican president to visit Belize was Felipe Calderón. That was a decade ago, in July 2007. Two years prior to that, in June 2005, Belize received then president, Vicente Fox for a state visit. According to official information from the Belize Ministry of Foreign Affairs, the other Mexican presidents to have visited in the post-Independence era were Miguel de la Madrid Hurtado (1988) and Carlos Salinas de Gortari (1991).
The CARICOM-Mexico summits began during the presidency of Felipe Calderón. That was in 2010, when the summit, hosted in Mexico, focused on climate change. The subsequent summit held in 2012 was hosted by Barbados, while the 2014 summit was hosted by Mexico.
The itinerary for the October 25th meeting has yet to be released to the press.
Related Articles
Share
About Author
(0) Readers Comments