Dear Hon. Prime Minister Dean Barrow;
Hon Dr. Carla Barnett, Minister of State in the Ministry of Finance
I am bringing to your attention a need at the highest level to foster the rebuilding of Belize after Hurricane Earl by including the local large corporations. There is a global effort called Corporate Social Responsibility (CSR) which is a corporate initiative to assess and take responsibility for the company's effects on environmental and social wellbeing that benefits society. CSR involve setting a good example, which is one of the greatest benefits, in that corporations involved in CSR inspire other organizations, companies and individuals to "up their game" when it comes to social and environmental responsibilities. This in turn encourages further inspiration in the community leading to a more enlightened perspective on how to run one's business or lead one's life.
  We have a perfect opportunity for the companies listed below to provide the suggested donations (preferably to the Red Cross and Hand to Hand Ministries) as part of their CSR initiative to aid in the rebuilding of Belize after the hurricane damages. Another fantastic benefit is that Dr. Barnett as part of her discussions with international bodies can show that Belize local corporations stepped up to the plate, took responsibility for the rebuilding of their country and she can ask for matching donations from International partners.
  As the leader of ALL Belize and your respective direct contacts with all the CEO's of these corporations, we are advocating for you to ask these corporations as part of their CSR initiatives to donate the below amount to aid in the rebuilding of Belize. These sums are relatively small and as you both know, BTL donated $100,000 and laid the groundwork and path for the other corporations to follow. We are advocating for inclusion of all the major corporations and look forward to them publishing their respective donations on behalf of the people of Belize. This shows that we are prepared for our place in the global economy and willing to take care of our own.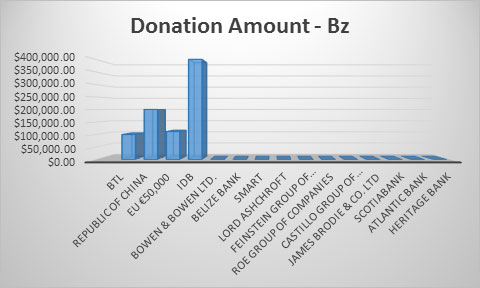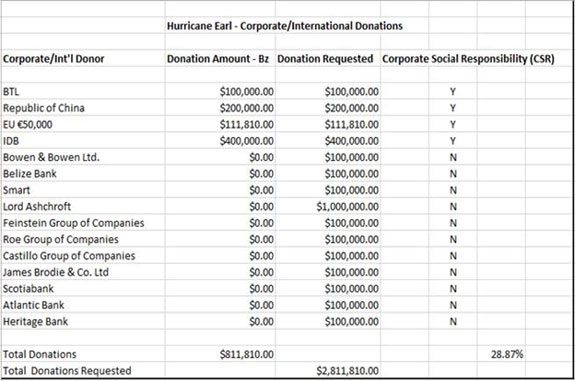 Michael N. Lindo
Corporate Overseer Advocate
"Strive for perfection in everything you do. Take the best that exists and make it better, and when it does not exist, design it." — Sir Henry Royce of Rolls Royce
Related Articles
Share
About Author
(0) Readers Comments