BELIZE CITY, Mon. Nov. 23, 2015–When Thomas Vincent Ramos began Garifuna Settlement Day celebrations in 1941—then known as Carib Disembarkation Day, his vision was for the day of cultural celebrations to not just commemorate the 1823 (not 1832) arrival of the 500 Garinagu who came via dories from Honduras to Dangriga, but also to inspire hope in his people and to foster national recognition of their contributions across the length and breadth of the Jewel.
This year, on the 74th anniversary of Garifuna Settlements Day and 192nd year of their mass arrival to Dangriga, Prime Minister Dean Barrow, speaking at official ceremonies held in the Culture Capital, paid a memorable tribute to the founder of Garifuna Settlement Day, TV Ramos, even as he also invoked the memory of other Garifuna legends, starting with the great chief, Joseph Satuye (also known as Chatoyer):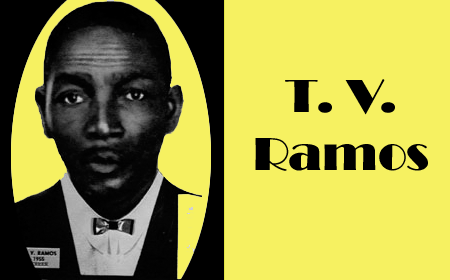 "I consider it a privilege to be able to pay tribute, first of all, to Chatoyer and then to come down the line, and to say on this day, we particularly salute as well the memory of Alejo Beni, we salute especially the great Thomas Vincent Ramos, and we recognize that these are the people responsible for Garifuna survival, Garifuna triumph over adversity, Garifuna defeat of exile and current modern-day Garifuna progress. Please let us never, ever forget those examples. Please let us never, ever forget the inspiration of these legendary Garinagu heroes," Barrow said, in remarks which he delivered extemporaneously.
"There is nothing more important, with respect to Belize's cultural front, than the retention of the Garifuna language."
Barrow also recognized "brilliant" modern-day Garifuna icons, artists such as Pen Cayetano and Chico Ramos, grandson of T.V. Ramos, through whom, he said, the culture continues to live.
He also acknowledged the contributions the Garinagu have made in the field of education.
"Our keynote speaker [Dr. Caroline Valentine Barerra] truly said that it is Garinagu that in the real sense have educated this entire country of Belize," Barrow said, adding that the contributions of Garinagu to Belize can never be overstated.
"We cannot ever emphasize too much, the tremendous value of the Garifuna contribution to what is this Belize, this Jewel that belongs to all of us," he articulated.
Barrow went on to salute "the entire Garifuna nation – all Garinagu throughout the length and breadth of our country of Belize."
After his tributary remarks, he went on to make two notable announcements:
Barrow announces financial contribution to Gulisi Community Primary School
"I want to commit this morning to two things. I know that there is a bust of Thomas Vincent Ramos. It seems that there is some difficulty with finding the funds to pay the sculpture for his work. The Government of Belize will be pleased to make a significant contribution towards the balance of Mr. Okeke's fees… And I only don't say that we will pay all of it because I must reserve some funds in particular for the Gulisi [Community] Primary School," he said.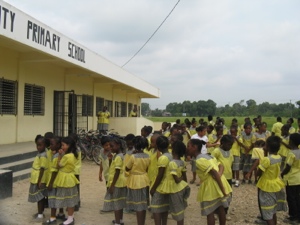 "There is nothing more important, with respect to Belize's cultural front, than the retention of the Garifuna language. We cannot afford to lose that language and I fear that with the onslaught of modernity, too many Garifuna children are not being brought up to speak the language. Retrieval and preservation must continue to be watch words…" said Barrow.
Francis Humphreys, Mayor of Dangriga, also announced at the ceremony that the street formerly known as Ramos Road is no more; and it will officially be renamed and rededicated as Thomas Vincent Ramos Avenue.
"The mission of turning the road into what it will be from hence forward an avenue could not have been done entirely by the Town Council," Humphreys said.
The funds to turn the roadway into concreted street came by way of tireless lobbying by Standard Bearer Frank 'Papa' Mena, who, Humphreys said, convinced the Prime Minister to provide financing necessary to convert the Ramos roadway into Thomas Vincent Ramos Avenue.
The political backdrop of Thursday's announcements is noteworthy: The appearance of PM Barrow as guest speaker in Dangriga comes on the heels of the historic victory at the polls earlier this month – when he led the United Democratic Party to a third consecutive term in office.
Mena was one of 19 UDP candidates who emerged victorious in the recent election, retaining the Dangriga seat which he had won in by-elections held earlier this year.
Mena succeeds Ivan "Maca" Ramos, grandson of T. V. Ramos, as area representative for Dangriga.
Ramos had resigned from Parliament this June, after his party, the People's United Party, forced him out as standard bearer, forcing a by-election.
Earlier this year, Ramos had taken up the mantle of trying to raise funds to pay for the T.V. Ramos bust, through the T. V. Ramos foundation. However, he was unable to come up with all the funds within the agreed timeline. A recent telethon held by members of the Garifuna community also did not yield enough contributions to settle the bill for the bust.
(Video footage courtesy Government Press Office)