BELIZE CITY, Mon. Feb. 2, 2015–An attorney who has failed to hand over to his client $230,000 – proceeds of a land transaction which were being held in an escrow account – is at risk of being cited for contempt of court and could be sent to prison if he fails again to meet the court-ordered deadline of February 13, 2015, to hand over the money.
Attorney Ernest Staine, 77, who has been practicing law as a member of the Bar since the early 1970s, has found himself in contempt of court for failure to obey a court order to pay the remaining $230,000 from a $250,000 land transaction. He had promised on two separate occasions that he would pay his client, but has failed to do so.
The matter came up today before Justice Courtenay Abel, but Staine was a no-show. Staine cited ill health as the reason for not attending the hearing this afternoon.
Attorney Julie-Ann Ellis-Bradley remarked to 7News and Amandala this afternoon that "this is truly an unfortunate circumstance."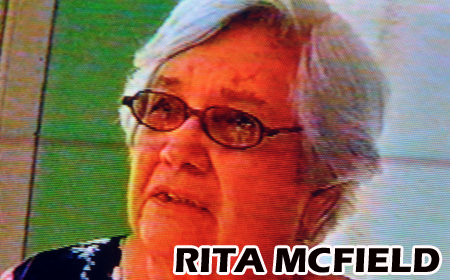 Ellis-Bradley said that such an action on the part of Staine is unacceptable and against the code of ethics that attorneys are expected to abide by, and it's certainly something that should never had happened.
"Mr. Staine did accept, collect from the clients the sum of $250,000; $20,000 was paid over to the seller of the property, he acted in that transaction and was required to pay over the balance of the money to the seller," Ellis-Bradley said.
"This transaction, for no reason should have taken this long. Since last year September we have been trying to recover the money for the clients. Both the purchaser and the vendor sued Mr. Staine for the sums. Mr. Staine asked for two extensions to pay this money. On the last occasion he promised the court that such payment would be made by 31st January," Ellis-Bradley explained.
"Unfortunately, 31st January has passed and today we were advised that he is not feeling well. He is on bed rest pretty much for two weeks," Ellis-Bradley said.
Ellis-Bradley said that there has been also an order for disclosure since October which Staine did not comply with. There was an application already pending before the court for that order, which he breached. The court did find that he was in contempt, and because of his medical condition the court didn't make an order for committal, which is suspended until the 17th in light of humanitarian considerations. Mr. Staine is still under an obligation to comply with the court's order, however.
"Unfortunately, both the vendor and the purchaser would like to see an end to this, and they are of course in the uncomfortable and unfortunate situation of having been put in this situation, and for months now have been trying to get this transaction to move forward. Both the vendor and purchaser have done all that they were required to do and the only thing left is for the monies to be paid out by Mr. Staine," Ellis-Bradley said.
Rita McField, Ellis-Bradley's client from whom he has withheld the $230,000, who was in court this afternoon when additional papers were filed, said that she doesn't know what to say of the situation.
"It's awful. I am getting tired of waiting," McField said.