Headline
— 13 November 2015
— by Rowland A. Parks
BELIZE CITY, Wed. Nov. 11, 2015–The Opposition People's United Party (PUP) held a meeting of its executive at its Independence Hall headquarters this afternoon. This is the first post-election meeting of the party since the PUP's resounding defeat at the polls in last Wednesday's general elections, which resulted in the PUP leader, Francis Fonseca, announcing his resignation the following day, Thursday.
The party began suffering a string of defeats at the polls, beginning from the March 2012 general elections, under Fonseca's leadership.
Since Fonseca's announcement, however, a number of names have been mentioned as his possible replacement, an exercise that will culminate in the choosing of a fourth PUP leader with Johnny Briceño's sudden resignation in October 2011.
At today's executive meeting, the PUP decided not to change its three senators — Lisa Shoman, Anthony Sylvestre and Jason Andrews. A date for the nomination of persons wishing to fill executive posts has been agreed to, as well as a date for its National Convention, when a new PUP leader will be elected from among delegates chosen from the 31 electoral constituencies.
After the executive meeting, PUP chairman Henry Usher told reporters, "We will have a national convention. There was some question whether it would have been a special convention to elect a party leader, or a national convention. It was decided by the majority of the national executive that we will have a national convention."
The PUP looks for 4th leader in 4 years! National Convention date set to elect new leader; senators remain.

Usher informed that the date agreed for the PUP to hold its national convention will be Sunday, January 31, 2016.
"We will have a deadline for nominations for the open post of December 15, 2015, and of course the deadline for the delegates' list to come in around the same time. By the constitution, it has to be 30 days prior to the date of the National Convention," Usher explained.
"The last item on the agenda was the parliamentary appointments for the joint sitting of the House on Friday. The Hon. Francis Fonseca will continue to be the Leader of the Opposition in the House and the 3 senators that were nominated prior to the election will once again hold their post as senators in the joint sitting until we have a new leader in place," Usher disclosed.
When asked to weigh in on the transition, Usher said that he believes that the party will have a peaceful transition.
Then he added, "I can better answer that after the 15th of December, but I do believe that everybody is of the agreement for the way forward, that we have to have one leader and we have to fully support that leader going forward into the next elections."
A venue has not yet been decided for the convention, but Usher said that will be decided by December 15 when names of the delegates are submitted. Under the PUP amendment to its Constitution in 2010, something in the region of 2,973 delegates will cast votes in the National Convention, Usher revealed.
Names that have been called as possible candidates for the PUP leader position are the freshman Caribbean Shores area representative, Hon. Kareem Musa, the son of the former PUP leader and two-term Prime Minister Rt. Hon. Said Musa, who defeated Belize City Mayor Darrell Bradley in Wednesday's general elections; PUP deputy leader Hon. Julius Espat, the Cayo South area representative who has been elected for a second consecutive term; Hon. John Briceño, a former PUP leader who stepped down in late October 2011, citing personal reasons; and the returning Lake Independence area representative, Hon. Cordel Hyde, who vanquished the UDP's Mark King by 1,999 votes, the largest margin of victory for a PUP candidate.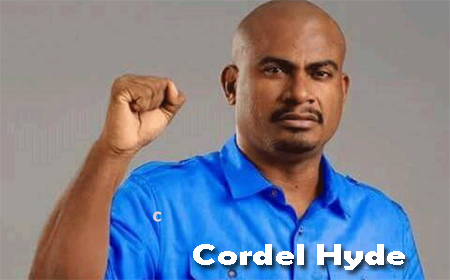 Hyde, who has never lost in Lake Independence, was reelected in three consecutive elections, but had to sit out the March 2012 elections on account of the illness and subsequent death of his son.
The task ahead for the new PUP leader will be daunting: he will have to unify the ideological factions in a party that has been suffering defeat after defeat at the polls since 2006.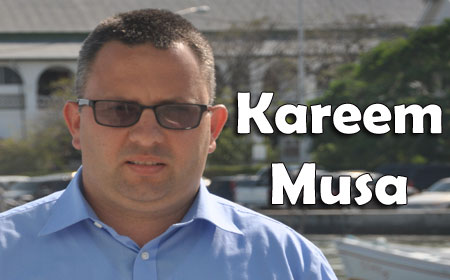 Hon. Kareem Musa, upon exiting Independence Hall, was asked by reporters whether he would put his hat into the ring. He replied, "Putting the hat into the ring business doesn't start until December 15, so there is still time to consider that."
Musa added that he has been "getting a lot of calls" suggesting that he should, and commented, "Certainly it's something I have to consider; it's not something I'm just going to jump into at this time. I'm a newcomer to the race; there's, a lot of other leaders in this party that I hold in very high regard and who I would love to have them lead. We just have to wait and see how this thing pans out."
Musa insisted that he has just been given the job to represent the Caribbean Shores, and that he is a new area representative who wants to give his constituency the best possible representation.
When he was asked if he's "not rejecting this thing out of hand," Musa replied, "I've learned that, you never say never but at the same time my focus right now is on Caribbean Shores."
Musa, however, would not divulge who he would like to see as PUP Leader.
Hon. Julius Espat told reporters that, more than anything else, he would not like to be part of a movement that fractures the party.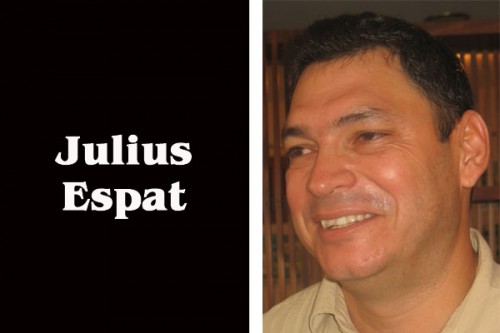 Espat said,"…We have to wait to see who the names are. At this point in time I am reluctant to put in my name, but that doesn't mean no, I'm not interested. I'm a loyal PUP; I am just more loyal to my people in Cayo South right now. They have come out really giving their all for us, and I have to give them more time back right now."
Espat added, "But leadership is not just putting a badge on your shoulder; leadership is right now, especially in the PUP, it's about unity. And not unity when you go on stage and say, I love you; no, real unity, you have to bring the factions together, and so we are hoping that one of us will be able to do that."
In response to a question about what the PUP needs to make it more viable in elections, Espat offered, "We need to go back to our roots, I believe, which is the way George Price did it. I don't think we are explaining our story as best as we could."
Espat said the PUP has to learn to fight machinery that has more money. "We have been able to do that in Cayo South, and some other constituencies have learnt to do that, but if the others don't do that, they will never win," he remarked.
He said that the PUP needs a leader who is "willing to get up at 5 in the morning and go to sleep 12 in the night, and travel this country and meet with his people and be democratic; true democracy, meaning that we have to listen to the people. And if that means we have to change some of our players or most of our players … then we have to be able and ready to do that. If not, the PUP will never be the party it once was."
Espat said he has been loyal to two PUP leaders, John Briceño and Francis Fonseca, and he also commented that both Hon. Hyde and Hon. Briceño have the talent to lead the party.
"I am more familiar with John Briceño because I worked under him, but Cordel has some incredible attributes that I think he can bring to the party. People have to decide who that leader is and I will be there; I will be there to do my part," Espat declared.
Unlike the other PUP leaders who made statements to the media after the PUP executive meeting was concluded, the Orange Walk Central area representative Hon. John Briceño declined to give reporters an interview when he exited Independence Hall.
Briceno would only say, "I think the chairman will explain that process to you."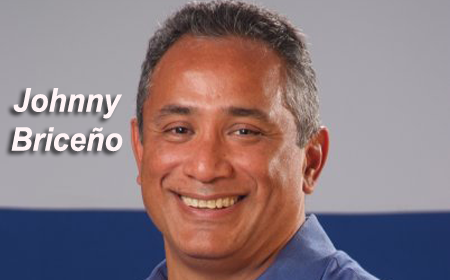 Hon. Cordel Hyde told KREM News and Channel 5 News that he has been receiving a lot of calls of support from PUP faithful from all across the country, and that a bid for the PUP leader post is something he is definitely considering.
"I can tell you that we're seriously considering it at this moment. We're talking to a lot of people. It's a big deal, but it's one we're taking very seriously," Hyde said.
When asked about the challenges such as raising funds to fight elections, Hyde explained, "I prefer to look at the opportunities rather than the challenges. I think that it's a big task and it's one that, frankly speaking, I am humbled by. Because for a young boy that used to walk barefooted on Sarstoon Street in Lake Independence, it is an unlikely journey. And so I'm very humbled by that and I take it seriously, but we have a lot of people to talk to outside and inside the party before we take that plunge."
Hyde explained that financing the party to pay its bills every month and finding the money to secure the resources and machinery to win elections, is the "big gorilla" in the room.
"I've always been the personality that's been focused on social justice, focused on providing policies that will benefit the vast majority of the people. That has not necessarily endeared me to many of the financiers, that's a given. But the truth of the matter is we will never have more money than the winning party," Hyde expressed.
He added, "It's not about having more money than the government. We're never going to have that. It's about having a fresh face. It's about having a more attractive package, a more inspiring package. It's about ensuring that we bring something new to the table, that the people are convinced that we are committed to our social justice platform, that we are of George Price, and we are not the party that we've been over the last few years."
Hyde said the money will always be an issue, then added, "But if we have success, that will bring money."
"I think we have to do it the old fashion way," he said. "We have to give back the party to the people. We have to ensure that people have a stake in this. We have to get back to selling our barbeque, selling our turkey dinner, and having people who are willing to contribute a $5 a month do that," Hyde explained.
"I've never had more money than my opponent in Lake Independence. It's just that we have to reproduce that across the country," Hyde said.
Related Articles
Share
About Author
(0) Readers Comments