BELIZE CITY, Mon. Oct. 30, 2017–A taxi driver died today of gunshot wounds he suffered on Thursday evening. Odner Estizeine, 40, a Haitian-Belizean taxi driver of Nutmeg Street, Lake Independence, Belize City, was the breadwinner for his wife and two young daughters, daily driving his $1 taxi van.
At about 5:00 Thursday evening, Estizeine was driving his taxi van on Complex Drive in Lake Independence when an unknown gunman fired shots in the area. Estizeine was shot in his upper right side. He got out of the vehicle and ran to escape the gunshots, but collapsed on the road.
People who saw what happened rushed him to the Karl Heusner Memorial Hospital, where he was admitted in a critical condition to the Intensive Care Unit, where he fought for his life, but on Friday morning at about 6 a.m., he died.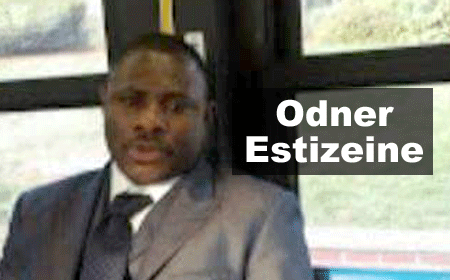 Estizeine's family member told us that he (Estizeine ) has been living in Belize for years, and had become a citizen. He was an active member of the Haitian community and they will all miss him.
Police have begun an investigation into the murder.
Today during a press brief held at the Raccoon Street Police Station, Senior Superintendent Marco Vidal, Commander of Southside police, told us that they believe that the criminals had targeted the van for use in carrying out crimes elsewhere.
Their investigation led to three men who have been detained and are being interviewed.