Each visa costs BZ$2,000 and the group had to pay BZ$66,000 for 33 visitors
BELIZE CITY, Mon. Aug. 28, 2017–Minister of State with responsibility for Immigration, Beverly Williams, told Amandala that after a Cabinet meeting last Tuesday, the longstanding practice of issuing discretionary visa waivers to certain visitors who are ordinarily required under law to pay, has been halted, as there is no provision in the Immigration law for the granting of such waivers.
The Belize Chinese Association expressed its disquiet last week with a recent decision by the Immigration Department to deny their request for visa waivers for 33 members of the Chinese Blind People Performing Arts Troupe.
The first-time visitors to Belize put off what Williams described as an "exceptional" performance at the Bliss Center for the Performing Arts yesterday, but a BZ$2,000 fee had to be paid for each entertainer before they could be admitted into Belize. The total which the association had to raise was BZ$66,000, which they said increased their entire expenses to over BZ$100,000.
Taiwan passport holders can enter Belize for free under a 90-day visa waiver program between the two diplomatic allies dating back to 2012/2013. Taiwan weeks ago announced that Belizeans and nationals from other CARICOM and Central American allies can travel freely to that country for a span of 30 days.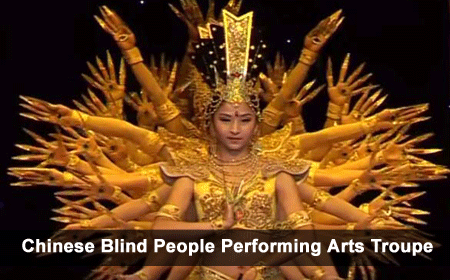 Williams told us that the visa fee for various nationals is prescribed by law, based on nationality, and it was settled in Cabinet at its meeting last week that the minister or no other official has authority to grant a waiver where fees are prescribed in law (the subsidiary regulations). Williams said that there was an unwritten policy and they will be looking at legislative proposals to present to Cabinet to see how waivers can be introduced for certain classes of visitors, such as those coming to Belize for cultural exchange.
Edmund Quan, president of the Belize Chinese Association, told our newspaper that since he assumed leadership of the group in 2010, they had always gotten waivers when they were requested, and they have brought three or four groups to Belize without having been required to pay visa fees.
He said that a few weeks ago, they applied to the Immigration Department for the waiver, and were told last week, after the Cabinet meeting, that their visas had been approved but their waivers denied. No explanation was given when a phone call was made to a member of the association with the news, Quan said.
Last week, it had been reported that an Indian performing group which only recently came to Belize was allowed to enter with waivers. Williams said that "courtesy visas" were issued but said that there were indications from officials that the fees had been paid in India although there were initial problems with the transmission of proof of payment for those visas. She told us today that a fee of US$250 for each of 11 visitors was paid for the visas to the Honorary Consul of Belize in Delhi, India.
(The fees vary by nationality based on factors such as the level of risk, Williams said. We found a schedule of fees online which also lists varying fees by nationality. Based on that schedule, the fee for Chinese nationals used to be US$2,000, which is the highest fee on the list.)
She indicated that such discretionary visa waivers had been issued for years but when the matter went to Cabinet for clarification, a minister questioned whether the law allows for them to be granted. It was decided that it does not.
According to Williams, this is not the result of bias against the Chinese community.
(Of note is that Belize and the People's Republic of China severed diplomatic ties after Belize established relations with Taiwan in 1989.)