There have been 1,675 cases since September 10th – outbreak reported in Chetumal
BELIZE CITY, Tues. Sept. 26, 2017–This week has seen an escalation of new cases of conjunctivitis, commonly known as "pink eye," with 696 cases having been reported since this week began. Last week, a total of 872 cases were reported, following an initial spike of over 100 cases reported since September 10th.
National Epidemiologist Dr. Ethan Gough told Amandala that while last year, Belize recorded 3,190 cases of pink eye, already for 2017, they have documented 3,958 cases – well in excess of last year's tally. He went on to say that almost half of those cases were reported between September 10 and today.
"This is definitely unusual," said Gough.
He told us that the mass gatherings held during September could have helped to drive the spread of conjunctivitis more quickly.
Gough noted that a number of other countries are similarly reporting a pink eye outbreak, which in most cases, has been due to a viral infection. They include the Bahamas, Brazil, Panama, Costa Rica, the Dominican Republic and Guadalupe. Close to home, an outbreak was recently reported in Chetumal, Mexico, he said.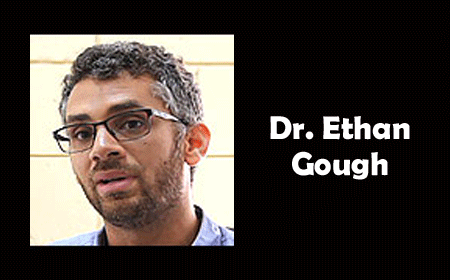 The spread of pink eye across the districts suggests that the main source-country could have been Mexico. Of the cases reported to date, the most cases were reported in Corozal: 655 cases. Another 231 cases were reported in Orange Walk and 432 in the Belize District. Cayo reported 272 cases, Stann Creek 67 cases and Toledo 18 cases.
According to Dr. Gough, the last such outbreak happened between 2003 and 2005.
This wave of conjunctivitis is seemingly viral.