In this time of the COVID-19 pandemic, Amandala understands that some people may have concern about the safety process the primary handlers of our newspaper employ, before it reaches your hands.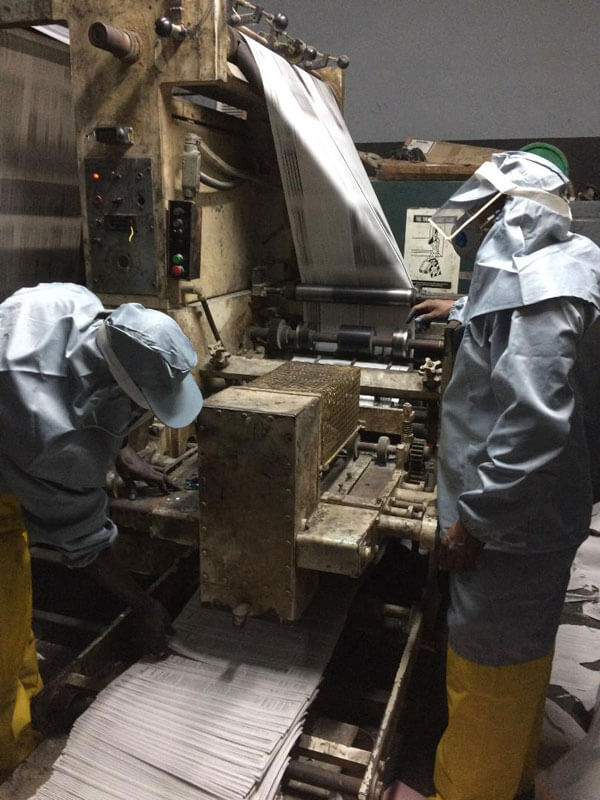 Amandala printers suited up against COVID-19 
We have therefore implemented the necessary safety measures, as recommended by the Ministry of Health, at our production site to ensure that our product is safe when it reaches its end destination—our readers and advertisers' hands.
Stay safe, everyone, and remember: Together we will defeat the coronavirus. Follow the Ministry of Health guidelines and be safe until this crisis is over.
Feature photo: Collators suited up to protect paper from COVID-19