BELIZE CITY, Mon. Oct. 12, 2020– The Director of Health Services (DHS), Dr. Marvin Manzanero, has said that some persons entering the country via the airport are not adhering to the 10-day self-isolation regulation. Many of these persons are said to be native Belizeans.
Dr. Manzanero said, "I am stressing this because it is clearly in the SI and clearly enforceable at all times, and because the complaints have been coming particularly from the Placencia peninsula. The people have not been adhering to this, and so, as we move along, we intend to take all the avenues that are necessary to make sure that this is adhered to at all times."
He added, "We are also saying this because we have notes of people arriving and [then they] went to wakes, went to parties, and went to greet family members who they have not seen in months, and that is not anticipated to continue."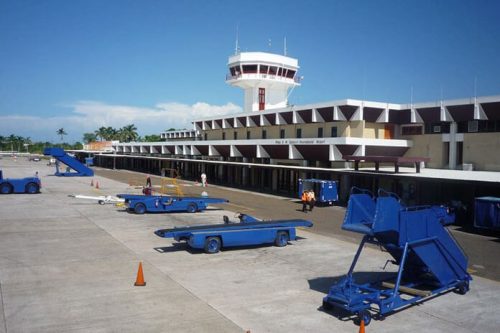 The DHS said that they are still working closely with the police and other entities to ensure that these provisions are enforced. The SI mandates that Belizeans returning to the country should go in self-quarantine for 10 days after arrival at the airport. Persons found to be infected with COVID-19 will have to go into a quarantine facility at their own expense.
Persons entering the country are also responsible for paying the cost of the PCR or any other COVID-19 test administered by the Ministry of Health.
Section 23(1) states, "Any person, who breaches any of the regulations under this Part commits an offense and is liable on summary conviction to a fine of $5,000 or to imprisonment for a term of six months, or to both such fine and term of imprisonment."
Dr. Manzanero said, "I think it needs to be clear that everybody who has been cleared from the airport needs to be physically isolating themselves for at least 10 days after you have left that airport, so it's not only for the ones who are positive."