BELIZE CITY, Thurs. Mar. 12, 2020– Yesterday afternoon, a group of students from the Belize High School of Agriculture in San Lazaro, Orange Walk District, established in 1984, visited Amandala for the first time.
The 63 students were shown how the Amandala newspaper was produced, beginning with work done by the reporters, and ending with the printing of the newspaper on our press.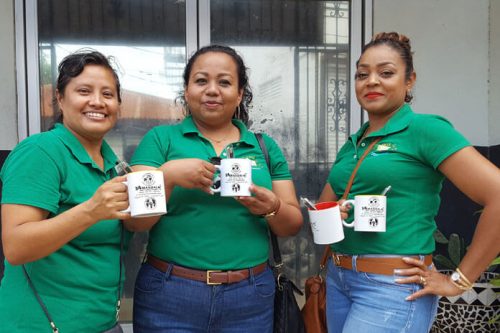 Teachers, left to right: Raquel Carrillo, Amy Cal, and Anita Blanco, English teachers at Belize High School of Agriculture in Orange Walk District
We are honored to have hosted the students from the school's 2nd form English classes. We wish them much success in their educational endeavors.
Feature photo: Some of the students and teachers who visited Amandala from Belize High School of Agriculture