LAS VEGAS, Nevada, USA, Thurs. Jan. 21, 2016–Yesterday, a federal jury in Las Vegas, Nevada, found several members of a Belizean family guilty on multiple felony counts, ranging from using false identities to steal almost $300,000 in unemployment funds, to mail fraud, aggravated identity theft, making a false statement in application for a passport, making a false citizenship claim, misusing a US passport and misusing a Social Security number.
The report, coming out of Las Vegas, did not say what kind of prison time the alleged mastermind of the scheme, Frederick Vernon Williams, 35, of Belize, would face when his sentencing hearing is held. No date was reported for the sentencing hearing.
Williams, however, still has a catalogue of other cases pending in state and federal courts.
A Belizean family is found guilty in Las Vegas, USA court on multiple felony counts

Apart from Williams, his sister, Jacqueline Louisa Gentle, was convicted of conspiracy to commit mail fraud, aggravated identity theft, theft of government money, making a false statement in an application for a passport, and misusing a social security number.
Williams' wife, Denise Allison Williams, 36, and his other sister, Carolyn Shelmadine Willis-Casey, 40, were convicted of fraud. They reportedly played a lesser role in the scheme to steal unemployment money.
US Court documents indicate that Williams was first arraigned on the federal indictment on May 28, 2014.
Under the US criminal justice system, Williams was supposed to file his pretrial motion 30 days from when he was arraigned. Williams did not file his motion until five months later.
He had filed a motion to amend the Magistrate Judge's report and recommendation, but the court denied his motion, citing that it was "untimely" and that he "did not show good cause to justify his five-month delay in filing his motion."
The indictment on making a false citizenship claim was filed on December 11, 2012.
At the time he was indicted, Williams had three cars with a combined value of $17,000 and was receiving $1,000 per month in food stamp assistance and $956 in disability allowance for his mother, who is confined to a wheelchair.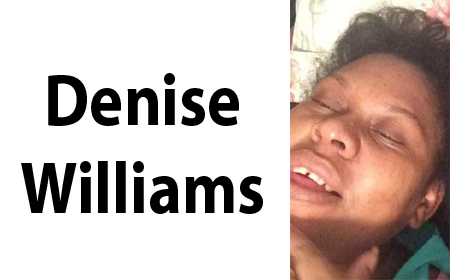 Williams and his family allegedly committed the offences against multiple government agencies, including the departments of Labor, Agriculture, Education, Health and Human Services and the Social Security Administration.
Williams, who migrated to the US from his Belize City, Zericote Street home, was served with a notice from the US government in November 2014 that the government intended to introduce evidence that he sought to defraud his insurance company by claiming that he had died, and claiming on his insurance policy.
This information was revealed in Williams' March 2015 application to amend his objection to the Magistrate report and recommendation at United States District Court, Nevada, where that application was denied.
In his plan to allegedly defraud his insurance company, Williams faked his death in Canada and his sister was left to collect the money from the insurance company.
"This evidence includes the defendant's application for life insurance, the defendant's application for reinstatement, a recorded phone call made by defendants Frederick and Denise Williams to the life insurance company, and various letters regarding the defendant's life insurance policy," the court record revealed.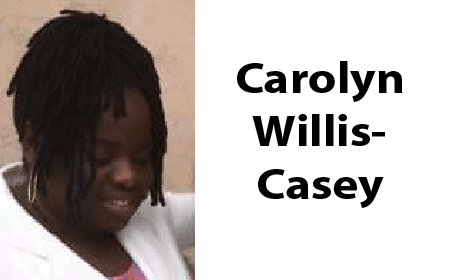 From the legal documents available on-line, it is apparent that Williams used, or attempted to take every possible advantage of the processes available under the US criminal justice system.
When he was taken before an immigration judge on January 16, 2013, Williams voluntarily told the judge the he wanted to be deported back to Belize.
"At a subsequent hearing on January 24, 2013, the Immigration Judge ordered that defendant be removed from the United States to Belize, based on a finding that he was illegally present in the United States. According to the order of removal, defendant waived his right to appeal the removal order," said a court document.
Due to the federal and state criminal charges against him, however, his request for voluntary departure from the United States was denied, so he had to stay and face the music.
Williams, however, appeared to have a conflicting position on staying or leaving the U.S. In his immigration case, he asked to be voluntarily sent back to Belize, and then in another case, he declared that he had no intention of leaving the U.S. until his cases in court are finished.
According to a court document, "Pretrial Services reported to the Court (the federal court) that defendant stated he was born in Belize in 1980 and had resided there until he moved to Las Vegas, Nevada, approximately 12 years ago. Defendant stated that he became a U.S. citizen in 2003. Pretrial Services reported, however, that Immigration and Customs Enforcement (ICE) had lodged a detainer against the defendant on the grounds that he is a citizen of Belize and was illegally present in the United States. Defendant informed Pretrial Services that he has a United States passport and had traveled to Belize in 2012 to visit family. He also stated that he had made several other trips to Belize in the last five years to visit family."
Amandala spoke to a Belizean in Las Vegas who testified at the trial of Williams and his family. The witness, who spoke to us on condition of anonymity, told us that he almost got in trouble because Williams had used his, the witness' Social Security number, without his permission to collect unemployment benefits.
"I testified against him on behalf of the state," the witness said, adding, "He [Williams] only came in contact with my Social Security number because I had asked him to help me out with the papers I would need to file for my U.S. permanent resident card [Green Card]."
The list of run-ins that Williams has had with the law ranges from alien smuggling in 2003, battery and domestic violence in 2004 and 2007, use of a "bad cheque" in 2006, forgery, burglary and attempted theft in November 2011.
Williams was arrested a total of five times for failure to appear in court in 2003, 2004 and 2008.
He was serving time for his attempted theft conviction.
Williams' sister, Jacqueline Gentle, is presently in prison for violating her parole; his other sister, Carolyn Shelmadine Willis-Casey, is a former Belize Customs officer.