BELIZE CITY, Mon. July 15, 2019– In June 2015, Hilberto Sotz, 18, died in a cell in the Caye Caulker Police Station. He had been detained in connection with a burglary that had happened on the island, and two officers, Constable Hallet King and Constable Leonard Nunez, had been charged with manslaughter because Sotz was in their care when he died.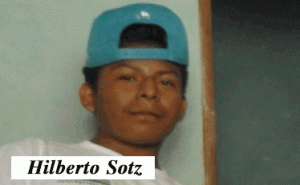 Allegations were that he had been beaten by the officers, and that resulted in his death. One of the witnesses was a man who had been detained the same time Sotz was in the cell, and he told police that he heard when Sotz was being beaten.
Today, both officers were found guilty of his death after the jury deliberated for about 4 hours.
Justice Colin Williams will sentence the men on August 6.