ORANGE WALK DISTRICT, Thurs. Nov. 28, 2019– Yesterday, there was a major road traffic accident on the George Price Highway near Mile 18 when a midsize sports utility vehicle and a Dodge Ram van that was loaded with tourists collided, killing six persons—four Belizeans and two United States tourists. Another accident victim later succumbed to his/her injuries, but police have not released any information about this additional fatality yet.
Reports today, however, are that yet another tourist has died as a result of another road traffic accident, this time on the Philip Goldson Highway.
While police have not issued any report on today's accident, news reports indicate that the accident occurred in the Orange Walk District.
A woman who was vacationing in Belize reportedly lost her life when the vehicle in which she was traveling with her family experienced a blow-out, Amandala has learned.
Additionally, shortly after the carnage on the George Price Highway, there was a hit-and-run accident in Ranchito Village in the Corozal District, which claimed the life of Esteban Arana, 53. His family is now offering a reward of $1,000 to find the hit-and-run driver.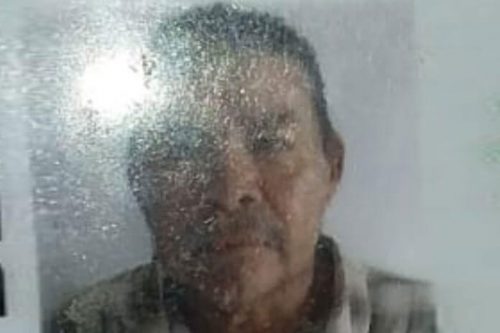 Esteban Arana
This brings to 9 the number of deaths resulting from road traffic accidents in the last twenty-four hours on both the George Price Highway and the Philip Goldson Highway.
In the case of yesterday's accident, the drivers of both vehicles that collided, died on the scene, so there is no one to hold accountable for that carnage on the highway.
Featured photo: Vehicle in which the tourists were traveling