BELIZE CITY, Wed. Jan. 4, 2017–A domestic dispute between a Japanese businesswoman and her Belizean husband took a violent turn, and resulted in the woman being arrested by police and charged with two counts of aggravated assault with a firearm and uttering threatening words to her husband.
Asako Solis, 37, who has been living in Belize for over a decade and is the owner of a tour company, appeared along with her attorney, Alifah Elrington-Hyde, before Senior Magistrate Sharon Fraser this afternoon.
Magistrate Fraser arraigned Solis on the three charges. When she was asked to enter a plea, Solis said, "Nothing like that happened."
When Magistrate Fraser read the charge of using threatening words, Solis remarked, "That is not true. He is the one who told me if I do not sign the agreement; he will do anything to get me in jail."
Solis allegedly told her husband: "Give me the money or I will kill you."
Before the charges were read to Solis, however, her attorney told the Senior Magistrate that both parties are seeking to dissolve their marriage.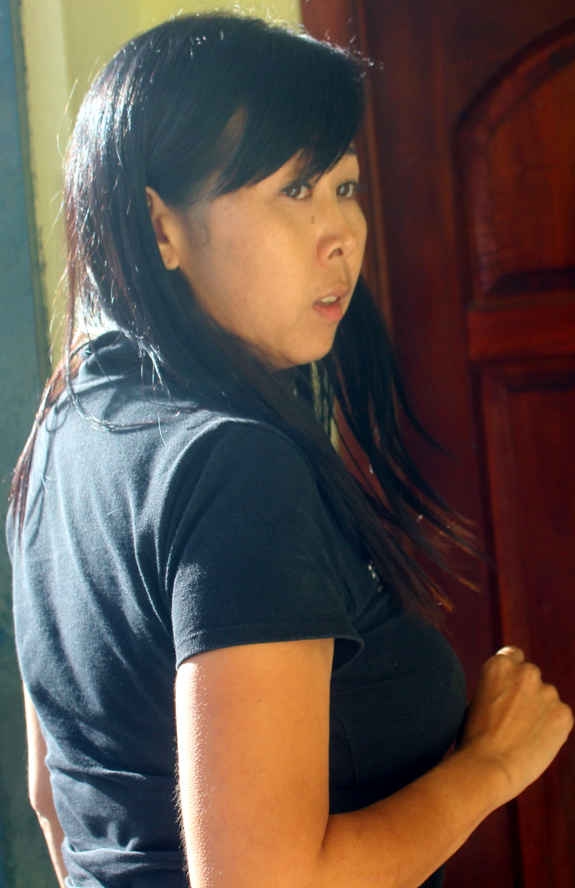 Due to the nature of the two counts of aggravated assault which were allegedly committed with a firearm, bail could not be offered at the Magistrate's Court level.
Before remanding Solis to the Belize Central Prison, Magistrate Fraser told her that her attorney knows what to do to get her bail at the Supreme Court, and she proceeded to remand Solis to prison until March 8.
The allegation against Solis is that in December, she allegedly took her husband's licensed 9mm pistol and shot at him but missed. Solis also threatened to kill her husband, Elvis Solis, with whom she has two children.
The incidents allegedly occurred on December 18 and 21 at the couple's Buttonwood Bay home.
Elrington-Hyde said that she had just returned to the country and she has not been able to speak properly with her client in person. The attorney said that she was contacted while she was in the United States to represent Solis in the matter, as Solis had relayed to her that her husband was forcing her to sign a settlement agreement that she, Hyde, believes is very prejudicial to Solis—which is why, she said, she has not signed the agreement.
Attorney Elrington said that she had also brought the domestic dispute and marriage issues to the attention of the Commissioner of Police and to the investigating officer. She said that they all had knowledge of the agreement that her client's husband wanted her to sign, but despite that, the authorities still charged her client.
The case has been adjourned until March 8.
Attorney Elrington-Hyde said that she has already begun the necessary paperwork for Solis' bail application hearing at the Supreme Court, and the case may be heard this Friday, if the Office of the Director of Public Prosecutions grants a waiver of the 14-day minimum remand period.