BELMOPAN, Wed. Feb. 21, 2018– With this week's schedule packed with five games, more answers about the league shall be revealed between the lines!
The top four in the third edition of the 2018 NEBL MVP Watch:
Jihad Wright, San Pedro Tiger Sharks Season Stats (4 Games): 16 PPG, 11.5 RPG, 4.25 APG, 3.5 SPG, and 1 BPG
MVP Case:  Wright continued his spectacular all-around play last weekend in Dangriga, as he filled the box score to the tune of 22 pts, 11 rebs, 5 assts and 6 stls.  Picking up for the noticeably absent Ashton Edwards, Wright completely dominated his matchup with Dangriga import Daniel Conorque, and led the Tiger Sharks to the huge road win. As Coach Rico Black continues to unleash Wright on the NEBL, his MVP stock will continue rising with every convincing win and dominant performance. Look for Wright, arguably the best conditioned athlete in the league, to embrace Friday's matchup against local legend Darwin "Puppy" Leslie and the confident Defenders, and dazzle the crowd in Saturday's quick turnaround versus Orange Walk. His pick and roll efficiency should be featured with the floor spaced as well as it is.
Luther Page, Belmopan Bandits Season Stats (4 Games): 21.25 PPG, 10 RPG, 1.5 SPG, 13 Free Throw attempts per game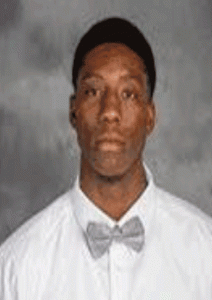 MVP Case:  Page's dominance was on full display yet again in Belmopan, as the Bandits (2-2) defeated the Orange Walk Running Rebels (0-4).  He recorded his third consecutive double-double by putting up 25 points and 11 rebounds. This comes off the 29 points and 13 rebounds in the previous game against the Defenders. Coach Tarr has shown the confidence in Page's ball handling abilities, as he consistently was given the ball in isolation situations to attack his man in the fourth quarter (14 points). Page will need another set of strong performances if the Bandits are going to exit this week with two wins against the Smart Belize Hurricanes and Verdes.
Daniel "Buddy" Nolberto, Dangriga Dream Ballers Season Stats: 17.75 PPG, 3.5 3 PMPG, 50 FG%, 54 3P%
MVP Case:  Buddy, as he is affectionately known, has been consistently performing for Dangriga all season. He has combined a deft shooting stroke from deep and lockdown perimeter defence, to enter his name in the early season MVP Watch.  Facing the talented Tiger Sharks, Buddy lit up the scoreboard for a season high 24 points on only 8 shots, and limited sharpshooters Ashton Edwards and Doug Valley to only 5 points.  While Nolberto may not be the primary playmaker for the Dream Ballers (3-1), his energy and swagger has been infectious for the team and emblematic of the cool confidence of Dangriga. Expect Buddy to take on the tough defensive assignment of slowing the dynamic Akeem Watters this Saturday when the Ballers take on the Hurricanes in Belize City.
Nigel Jones, DigiCell Belize City Defenders Season Stats (3 Games): 22.33 PPG, 10.33 RPG, 1.67 SPG, 1.33BPG
MVP Case:  Jones had an efficient performance in last Friday's win against Verdes (0-4).  He managed to put up 19 points and 11 rebounds on 54% shooting.  Many may want to make a case for his teammate Darwin Leslie as the MVP, but Jones has been a key contributor in all three Defenders games. His combination of length and athleticism makes him a game breaker in Belize, once Defenders coaching can properly motivate Jones.  Jones shall face his most difficult task in Belizean basketball this Friday, when the San Pedro Tiger Sharks come to the city. He will have to prove that he has the toughness to match up with the bigger Martevuius Adams and the wider Raul "Thumpy" Roches and Andrew "Bynum" Ortiz.  Look for Jones to use his length to combat some of the shortcomings in the Defenders roster.
On the Radar:  Darwin "Puppy" Leslie (Digicell Belize City Defenders), Akeem Watters (Smart Belize Hurricanes), Jamal Kelly (San Pedro Tiger Sharks), Farron Louriano (Belmopan Bandits).