SAN IGNACIO, Cayo District, Wed. Aug. 16, 2017–Omar Gomez, 22, who had spent the last three years as a truck driver at Caribbean Tires, has been arraigned for the burglary of his workplace.
Today, he appeared before Magistrate Hurl Hamilton in the San Ignacio Magistrate's Court, and was charged with the offences of burglary, handling stolen goods and damage to property.
Gomez, who was represented by attorney Rachael Montejo, was offered bail of $20,000.
However, he was unable to meet bail and was remanded to prison until November 17, when he is scheduled to reappear in court.
Police had reported that sometime between the night of Friday, August 11, and Saturday, August 12, someone burglarized Caribbean Tires in Spanish Lookout.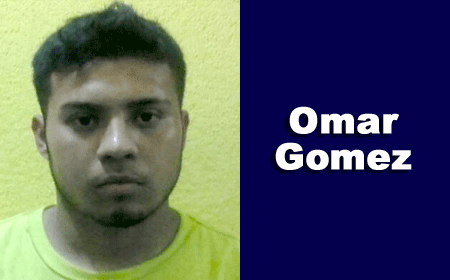 The burglar reportedly gained access through a door of the warehouse and went into the lower flat of the building, which housed an iron safe.
The door of the safe was wrenched off, allowing the burglar to make off with US$20,000 and BZ$5,000, along with a string of checks totaling $13,000 in value and another undisclosed amount of cash.
On Monday afternoon, Amandala spoke to David Reimer, the owner and director of Caribbean Tires. He told us at that time that he believed that the burglar was an employee.
Furthermore, he revealed that the entire burglary was caught on camera and that the footage had been forwarded to Cayo police.
On Monday night, police searched the home of Gomez in the Billy White area, situated in the Cayo District.
During that search police recovered the money believed to have been stolen during the burglary. Gomez was subsequently detained.