BELIZE CITY, Thurs. Oct. 21, 2021– Yesterday, Prime Minister Hon. John Briceño visited the Karl Heusner Memorial Hospital (KHMH) to take a first-hand look at the COVID-19 unit and see the plight of Belizean citizens suffering from the deadly virus in the national referral hospital.
During his visit, he was given an overview of the pressing limitations facing the hospital by the hospital's new CEO, Chandra Nisbet Cansino, and he stated that he would be meeting with the Minister of Health and Wellness following this tour to discuss how the government can reinforce its commitment to the KHMH.
In reference to those limitations, which include insufficient resources and limited staff, Hon. Briceño said, "We will be meeting with the Minister of Health, Minister Chebat, to talk to him about what are the plans so that we can continue to give the necessary support that KHMH needs."
Commenting on the visit of the Prime Minister, CEO Cansino Nisbet said, "Over the past few days I've learned a lot, and I was happy to be able to have the opportunity to share some of our various concerns with him. We do have a challenge in regards to the financial status of the hospital. We are getting a lot of patients. These patients are not necessarily in a financial situation to pay these high bills, and so those are some of the things that we've discussed with him, as well as the availability of resources that we need on demand that we are not able to sit and wait. "
CEO Cansino said that the fact that the Prime Minister is now personally aware of some of those concerns is reassuring. For his part, the Prime Minister noted that he observed that the efforts of the KHMH staff have been a driving force behind the hospital's effective operation and management of the influx of COVID-19 cases amidst this third wave of the pandemic.
"The staff has shown great ingenuity in moving things around, trying to find more spaces, to bring more patients in, trying to find space for more patients, and again it shows that with ingenuity and hard work and conviction there is a lot that can be done," Hon. Briceño said.
He added, "I want to also express and let our staff here at the Karl He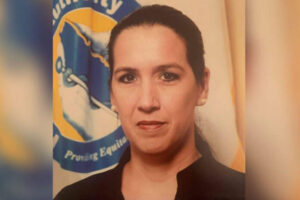 usner Memorial Hospital know that we also as a Government, that we also have a responsibility to them to ensure that we can do our very best for them to have the necessary tools, the equipment, the medication and as much as possible the human resources to be able to fight this pandemic that has been affecting too many Belizeans right now, so our commitment is to Karl Heusner."