General
— 15 September 2018
— by Courtney Menzies
BELIZE CITY, Wed. Sept. 12, 2018– On Friday, September 7, Premium Wines, a well-known store at 166 Newtown Barracks that specializes in the sale of fine wines and other liquors, was raided by robbers who looted the store of an assortment of items and cash which together totaled $57,785.25 in value.
The robbery occurred during broad daylight, at around 10:30 a.m. When police arrived about 15 minutes later, the manager of Premium Wines, Maria Price, 49, told them that she was inside the store talking with her employees when three men entered the business.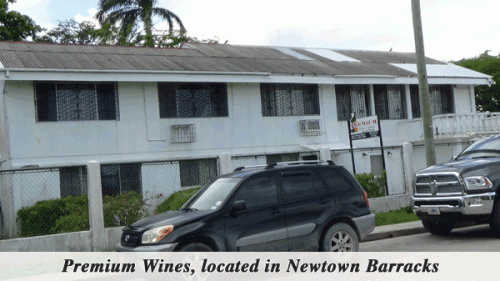 Since customers usually have to be buzzed in, the men waited until a customer was entering and rushed in after her.
One of them, who was armed with a gun, pointed it in her face, she said, and stole from her a Samsung Galaxy S7 worth $1,900 and a gold chain worth $400.
At the same time, one of the other robbers was robbing two customers. He also stole another cellphone worth $500 from the business's deliveryman.
One of the three robbers then went to the counter and demanded money from the cashier. When the cashier refused, the robber slammed her iPhone 6S, valued at $700, on the counter.  Frightened, she then handed over $7,219 in different denominations.
The men also stole a backpack that contained daily deposits and personnel payroll – amounting to $34,000 in different denominations, $1,166.25 in checks, and $6,300US.
The thieves then locked everyone who was in the business in an office in the store and escaped with their loot, which had a total value of $57,785.25.
Yesterday, Everald Sambula, 18, was charged with 3 counts of robbery. He appeared in front of Magistrate Emerson Banner and was remanded until October 16. Police are currently looking for the other 2 thieves.
Related Articles
Share
About Author
(0) Readers Comments