BELIZE CITY, Fri. June 30, 2017–The Public Utilities Commission (PUC), which regulates electricity tariffs charged by the Belize Electricity Limited (BEL), has disapproved the April 1 recommendation made by the company to keep the Mean Electricity Rate (MER) at 36.99¢ per kilowatt-hour. In its final decision issued today, the PUC announced that the rate should be reduced to 36.92¢ per kilowatt-hour—a marginal decrease of 0.19%.
The new mean rate is effective as of Saturday, July 1, 2017; however, the Commission, chaired by John Avery, said that the reduction "is too insignificant to have any impact" on electricity rates, so consumers will continue to pay the same rates.
BEL has said that it was also requesting a single "industrial" classification for customers currently classified as "industrial 1 and 2," which the company said would result in a gradual reduction in electricity costs for a wider range of manufacturers, agricultural and aquaculture producers. The PUC has not approved that recommendation.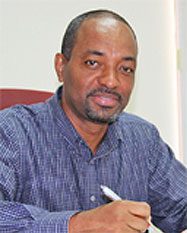 According to the PUC, there were no objections to its initial decision made on April 28, and so it adopted that initial decision as the final decision. As we had previously reported, that initial decision called for no change to the mean electricity rate.
We note that the PUC's decision includes corrections to reflect $14.97 million in excess revenues collected by BEL since 2015, as well as $1.5 million to cover damages caused by Hurricane Earl last August. Whereas BEL will be reimbursed for hurricane costs during the 2016-2017 year, the credits to consumers are to be applied over the period 2017-2020.