BELIZE CITY, Mon. Nov. 18, 2019– Amandala's media sister, KREM FM, 96.5, a community radio station located on the KREMANDALA compound on Partridge Street, celebrated its 30th anniversary today. KREM is an outstanding and dynamic radio station, one of its kind in the nation.
There were a series of activities leading up to the 30th birthday of KREM, and on Monday, a series of raffles and giveaways were conducted in commemoration of the event.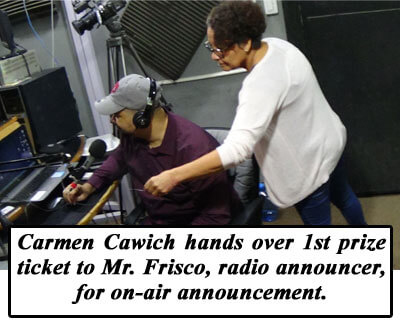 On Monday, listeners who called the radio personalities on air and answered questions were given prizes, while the grand raffles were conducted live in the studio. Five grand prizes were drawn. The lucky winners were Beulah Longsworth, with winning ticket 7941. She won a sofa. Romar Jimenez won with ticket 1069. He won an iPhone. Connoly Galvez won with ticket 2618, while Evan Longsworth won with ticket 4130, and Noelle Sabido won with ticket 5826.
Some programs aired on KREM Radio and television to entertain and educate the public include the Sunday Morning Review, hosted by YaYa Marin Coleman; the daily Wake Up Belize Morning Show hosted by Evan 'Mose Hyde' and Nuri Muhammad, both outstanding radio personalities; and Belizean Musicians Past and Present, hosted by the Real Music Ambassador, Tony Wright, and "The General," JC Arzu, in addition to the regular local and international news broadcasts and frequent news updates.
KREM will continue being of service to the nation as it continues to educate the public and bring power to the people, through knowledge.