Photo: Brenda Vasquez
by Charles Gladden
BELIZE CITY, Thurs. Dec. 1, 2002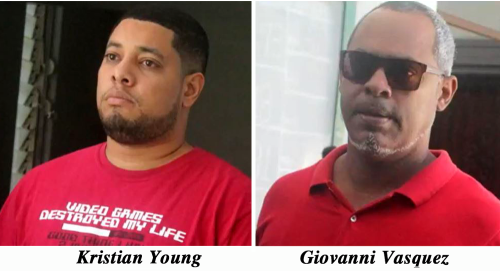 Brenda Vasquez, 80, a retired teacher, appeared in the Magistrate's Court in Belize City on Wednesday, November 30, along with her son, Giovanni Vasquez, 42, and grandson, Kristian Young, 29, where they were found guilty of drug offenses due to the discovery of marijuana in their home. However, the family will not be serving any time in jail.
According to reports, three persons were present in Brenda Vasquez's home on Lauren Burgess Crescent in the Belama area in October 2020 when police raided the residence and discovered parcels of weed inside a box of Fruit Loops cereal as well as a box of Lucky Charms cereal, in which there were also several blocks of weed brownies.
When the trio appeared in court, Senior Magistrate Baja Shoman found them guilty of possession of a controlled drug with intent to supply, but their attorney, Mansel Thurton, expressed annoyance about the verdict and was cautioned by Senior Magistrate Shoman about his tone.
Brenda Vasquez pleaded to Senior Magistrate Shoman for leniency in consideration of her age and heart condition and said that she would like to spend the rest of her life in peace. Her son and grandson also pleaded for leniency, as it is their first conviction, and begged for a fine instead of being incarcerated.
After hearing the family's plea, Senior Magistrate Shoman sentenced the three to a fine of $3,315 each, which must be paid on February 28, April 30, and May 30 of next year. Otherwise, the family members will have to serve 6 months in prison.