BURRELL BOOM, Belize District, Mon. Nov. 27, 2017–On Friday police reported that he had been missing since November 9, but Amandala can today confirm that Indian national, Maninder Singh, 21, was never missing.
Today, our newspaper contacted Keisha Lyn Belezaire, the administrator for the Central America Health Sciences University, also known as the Belize Medical College, situated on the Burrell Boom road, where Singh was a student.
Belezaire revealed that after the school filed a missing person's report, Singh emailed the administration explaining that he was not missing, but instead had withdrawn from the school because he did not have the finances to further his studies.
Singh reportedly claimed that he had already returned to his home in India.
However, when the school administrators contacted Singh's father, he suggested otherwise. According to the father, his son was still in Belize and had no financial challenges.
After speaking to the father, the administrators contacted the Immigration Department and the Indian consulate to notify them of what had transpired.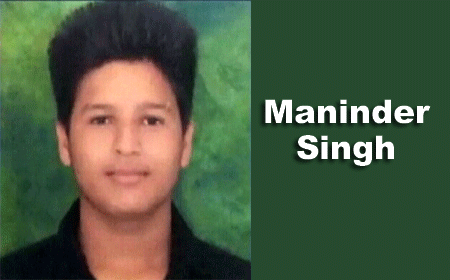 The Indian consulate reportedly contacted Singh and strongly advised him that the fashion in which he had exited the school was not proper.
And so for now, Belize City cops have been updated on the new developments and are proceeding with an investigation.
Belezaire told Amandala that Singh had just begun his studies in Belize in February, with the intention to become a general medical practitioner.
The cost of his tuition is US $8,500 annually.
According to Belezaire, Singh had never exhibited any signs of discomfort with the institution and was not engaged in any conflict with anyone, and so his sudden withdrawal was surprising.
Still, she is happy that he seems to be in good health.
Singh had resided in Los Lagos in the Belize District.