Nineteen students, ages 6 to 18, had an opportunity to try their hands at building mobile apps as a part of the "Creating Mobile Apps with MAPS" workshop held this month at Horizon Academy in Belize City.
The objective of the workshop was to guide the students through the course which taught them step-by-step, how to create a mobile app using the MAPS (Mobile App Production Software) platform.
Each participant received the training course on CD-ROM and had to first come up with an idea for a mobile app. They had to then design the app on paper. Once they had completed this, they created their app using the features available on the MAPS platform. In addition to creating their individual mobile apps, participants had to monetize their app by adding an in-app store or an Amazon.com store.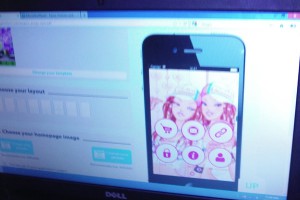 At the end of the first week of the workshop, all 19 participants had their own mobile app created and ready to be tested. After testing, each app was submitted to both the Google Play and Apple stores, some of which have already gotten approval and are available for download on the app stores.
Course developer and facilitator, Tiffany Simpson, says that the workshop is part of a series of training courses entitled "Tech it Easy," which provides focused training on apps, as well as social media tips and tricks.
Simpson says that this course was designed especially for children, as the instructions are narrated and the interface of the course has a familiar iPad interface.
In addition to the "Creating Mobile Apps with MAPS" training course, Tiffany has developed another course for the participants to teach them how to use social media to market the mobile apps that they created in this course.
The workshop ended on Thursday, July 24, 2014 with all participants receiving a certificate of completion.
Some participants received additional awards for creating outstanding mobile apps. The course has also been adopted by Horizon Academy as part of their IT curriculum for Standard 4, 5 and 6 students.
For more information, visit the website, http://www.map-software.org.