The San Pedro Tiger Sharks benefitted immensely from Raul Roches' 10 first-quarter points, and consequently was able to jump out to the early 24-17 first-quarter lead in the third and decisive game of the NEBL's semi-finals, played Sunday on the island of San Pedro. The Tiger Sharks would never look back, and would never surrender the lead, eventually winning by the score of 82-69, and in so doing, put an abrupt end to the Western Ballaz' season.
If it sounds familiar, it's because it is. The Sharks just seems to have the Ballaz' number, and on Sunday afternoon it was no different. Even with the league's MVP, George Williams ailing from a leg injury, the Ballaz were still unable to take advantage of this disparity, as they struggled enormously from the field, hitting just 11 of their first 35 field goal attempts, while committing 5 turnovers, which indisputably allowed their opponents to take the big 40-29 lead at the half. This lead would balloon to 56-36 close to the end of third-quarter play, which, for all intents and purposes, spelled the expiration of the Western Ballaz' season.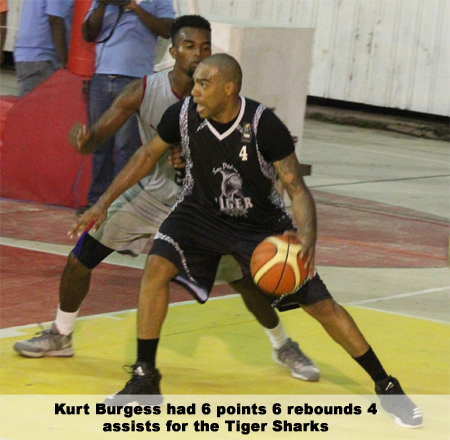 The Tiger Sharks, although playing at home, had concerns going into the game, given the outcome of the last game, and the Ballaz apparently snatching momentum away from them. However, Tiger Shark George Williams proved why he was league MVP, playing 33-of-40 minutes, and scoring a game high 23 points on 6-of-11 shooting from the field, while grabbing 3 rebounds. His teammate Raul Roches, who gave his team the burst of energy they needed, out of the gates, ended up with 20 points 10 rebounds 2 assists, followed by Douglas Valley and Jamal Kelly with 9 points each.
The Ballaz, on the other hand, who were relying heavily on numbers and their deep bench, could not find any rhythm, both from an offensive and defensive perspective. The formula that had worked so well in game 2 was absent, as they struggled to find points; as a matter of fact, their leading scorer on Sunday was Ray Cruz, and he could only muster 13 points 5 rebounds. Darwin Leslie was held in check with 10 points 3 rebounds, and Gene Myvett experienced a similar fate, totaling a mere 10 points 7 rebounds. Daniel Nolberto and Brandon Flowers scuffled in prime time, shooting a woeful 5-of-23 from the field combined.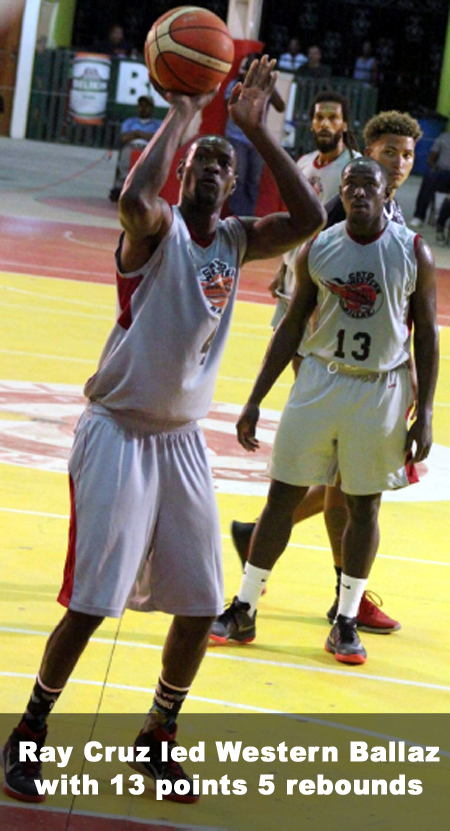 With the win, the Tiger Sharks will now head to the 2017 NEBL finals to face the Belmopan Bandits.