BELIZE CITY, Wed. Jan. 13, 2016–The Government of Belize has formally established a commission to implement the ruling handed by the Caribbean Court of Justice (CCJ), the country's final appellate court, last year, which mandates the Government to adopt affirmative measures to identify and protect the rights arising from Maya customary land tenure.
Chairman of the newly appointed Toledo Maya Land Rights Commission, Lisel Alamilla, told Amandala today that she and her team have been meeting since yesterday as they try to fulfill their mandate.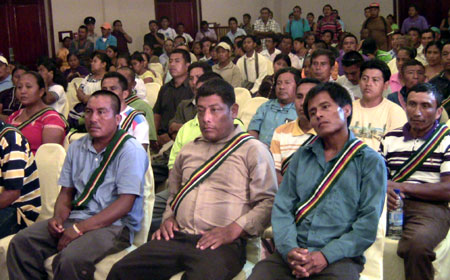 Other members of the Commission appointed by Attorney General and Minister for Legal Affairs, Hon. Vanessa Retreage, who has responsibility for the Commission, are former National Emergency Management Coordinator, P. Noreen Fairweather, and Crown Counsel Randall Sheppard.
"This Commission will establish a structured framework that will ensure collaborative consultation and participation of key stakeholders, mainly focusing on the twenty three villages, including Conejo and Santa Cruz, the Maya Leaders Alliance, and the Toledo Alcalde Association, consistent with the rulings of the Caribbean Court of Justice," said a Government statement issued Tuesday.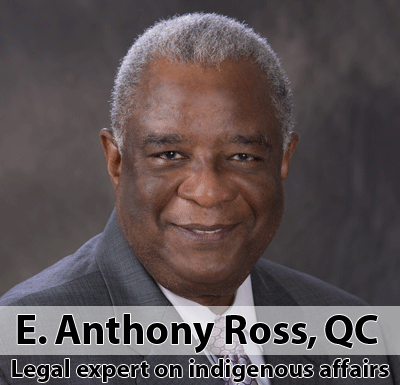 The Ministry has also engaged E. Anthony Ross, QC, a legal expert originally from St. Kitts but operating out of Canada, to advise the Commission. The statement said that Ross has substantial experience in indigenous affairs.
In October 2015, the CCJ awarded the Toledo Maya $300,000 in reparations, as a first step towards putting into effect the April 2015 consent order of the court to put a mechanism in place "to identify and protect the property and other rights arising from Maya customary land tenure, in accordance with Maya customary laws and land tenure practices."
The CCJ had found that, "The Government of Belize contravened the constitutional guarantee of the appellants to the protection of the law," and it went on to order the Government to "establish a fund of BZ$300,000.00 as a first step towards compliance with its undertaking at paragraph 3 of the Consent Order of April 22, 2015 to protect Maya customary land tenure."
The CCJ has set April 30, 2016, as the date when the parties should report back to the court on their progress.
Whereas the Office of the Commission will be located at the Attorney General's Ministry in Belmopan City, the Commission is establishing an operational office in Punta Gorda.
Amandala understands that the Commission intends to host a press conference on Friday.