BELIZE CITY, Wed. Oct. 7, 2020– On Monday, the Office of the Prime Minister announced that General Elections are officially slated for Wednesday, November 11, 2020. Over the preceding weeks, Prime Minister Barrow and the Ministry of Health were questioned by various journalists on a number of occasions about how the elections will be conducted to ensure alignment with the new health and safety protocols that are in place for COVID-19 prevention.
On Tuesday the media received those answers when Chief Elections Officer of the Elections and Boundaries Department, Josephine Tamai, engaged multiple news outlets to explain how exactly the process will be carried out.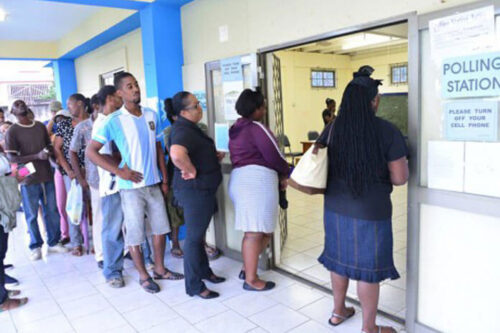 According to Tamai, the main concern of the Ministry of Health is that voters can have access to the polls with as complete a guarantee of safety as is possible. In order for that level of safety to be achieved, persons visiting any voting station are required by law to wear their masks and adhere to the six-foot social distancing standards, which will be indicated via standing markers. Additionally, constituents will be required to sanitize or wash their hands before they are allowed to enter the voting stations.
In regards to the mass gathering at the polling stations, the Elections and Boundaries Department is aware that in certain areas (i.e. Belmopan and San Pedro), voting occurs at one main station; however, the department is presently trying to increase the number of polling stations and limit the number of persons assigned to each station. Because election officials will be limiting the traffic in and out of the polls, it is anticipated that the voting process may take a while longer.
It has also been decided that disabled persons, the elderly and pregnant women will be placed at the head of the voting lines, as these persons are subject to more severe health risks when exposed to COVID-19.
With respect to what will happen inside the voting stations, persons are being encouraged to bring their voter ID's so that it can be shown to the presiding officers, while any physical contact between persons at the polls will be limited. Those without their voter ID's will have to state their names; thereafter their voting status and identities will be verified by the presiding officers. Subsequently, voters will be asked to lower their masks for at least ten seconds so that there can be a proper verification of their identities.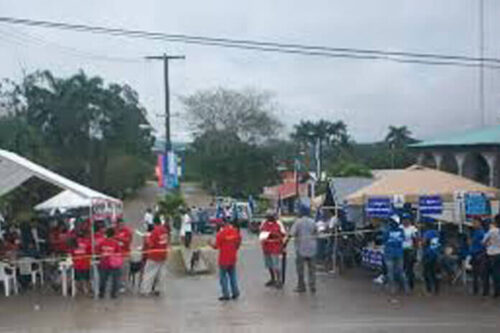 Once these measures are complete, voters' hands will be re-sanitized as a safety measure just before the dipping of fingers into the ink. Voters will then receive their ballot papers and a sanitized indelible pencil. It is important to note that the height of voting booths will be lower to expose the upper half of the voters' bodies and ensure that voters are not touching any unnecessary items after sanitization. After voting, voters will put their pencils in a container labeled "used pencils," so that those pencils may be re-sanitized and reused.
Tamai also referenced Nomination Day, which is scheduled for October 21, 2020. This time around, there will be assigned nomination locations for each constituency, as opposed to the sharing of the Charles Bartlett Hyde Building. The stations will be announced at a later date, and only the six nominators and their candidates will be allowed to enter the building. This restriction will be enforced by the Belize Police Department. Nomination centers will be sanitized repeatedly as the representatives of the different constituencies come and go.
According to Tamai, all current laws existing under the COVID-19 safety measures will be adhered to on Nomination Day, which means no motorcades or any other festivities will be allowed that may deviate from those measures.