BELIZE CITY, Fri. May 6, 2016–Today, Wilser Chavarria appeared in the Belmopan Magistrate Court before Magistrate Ladona John, where a preliminary inquiry in the case against him was heard.
It is alleged that Chavarria, 18 at the time of the incident, murdered the Charge d' Affaires of the Panamanian Embassy in Belize, Jose Rodrigo de la Rosa Stanford, 64, in November 2014.
After going over the paper evidence that police had put together to make their case against Chavarria, Magistrate John ruled that Chavarria has a prima facie case to answer at the Supreme Court, where he will be indicted for De La Rosa's murder on October 4.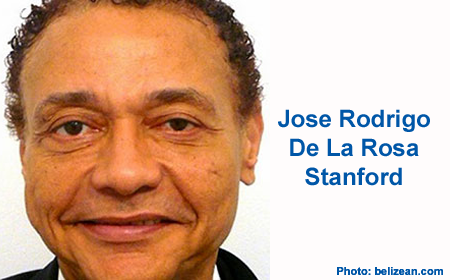 The Panamanian diplomat left his home at around 9:00 on the morning of November 23, and seven hours later he was found dead, at approximately 4:00 p.m.
De la Rosa's body was reportedly found with cut wounds on the neck and head about ¾ mile from La Chosa, which is a recreational area, bar and restaurant located west of Belmopan.
According to the Minister of Foreign Affairs, Wilfred Elrington, at the time of his death, De La Rosa was involved in efforts to get Copa airlines to start flying to Belize. A little over a year after his death, on December 8, 2015, Copa airlines made its first flight to Belize.