Photo: Jon Ramnarace
It's particularly grim that we would start part 1 of our 2022 year in review with murders, but, as has oftentimes been the case recently in the Jewel, this is what stood out news-wise in the first days of 2022, and also, unsurprisingly, on the very last day of that year, which closed with the chilling murder of brothers David and Jon Ramnarace in quiet Belmopan.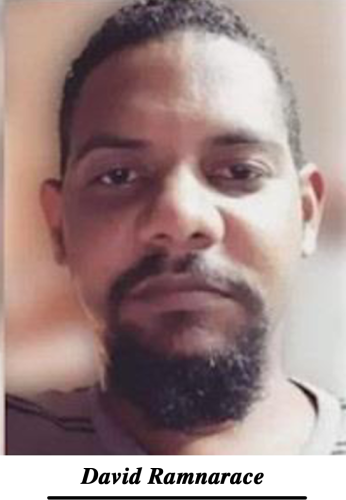 On January 3, there was a Sandhilll double murder that claimed the lives of 21-year-old Justin Milligan and 36-year-old Raymond Dominguez, after which a 15-year-old boy, Joshua 'Mundo' Flores, was killed in Dangriga on January 5. This followed a 2021 when 13 minors were killed.
Launched in 2021, the Leadership Intervention Unit deepened its gang intervention initiative in 2022 — with some success.
Perhaps indicative of the overall resumption of normal activity to be seen in 2022, the year started with a change in policy regarding COVID sick leave. Persons no longer had to isolate for 2 weeks and could return to work after 10 days — if they didn't have symptoms. For essential workers, that was reduced from 10 to 7 days. The Karl Heusner Memorial Hospital (KHMH) started the year with 40 medical personnel out due to COVID regulations, and the Belize Police Department also continued to be hard hit as daily reported cases countrywide kept setting records. On January 18, 2022, a total of 1,248 reported cases were recorded.
Teachers were also impacted, but schools reopened nonetheless in hybrid format, featuring face-to-face classes and online learning. Several COVID clusters emerged in some schools, but we were learning to live with the virus.
"Hiatus" is potentially one of the most used words in the news 2022, as organizers resumed annual events after the 2-year break. Krem's New Year's Day Cycling Classic resumed in 2022, but no spectators were allowed. Land borders opened on February 7, with travellers having to pay $100 for a rapid test if they remained abroad for more than 24 hours. The COVID curfew was removed on March 1, and thereafter, 24 members of the public could sit in the National Assembly building to watch House and Senate meetings. On April 1st, the indoor mask mandate was lifted, and bars and nightclubs were allowed to reopen. All COVID restrictions were discontinued on July 14, including the 10-person restriction on social gatherings.
For 2021, we recorded 354 COVID-19 related deaths, while 2022, saw 70. The cumulative COVID deaths at the end of 2022 was 688. The last COVID-19 death in 2022 was recorded in the week of November 15-22.
The continually embattled Hon. Michel Chebat was removed as Minister of Health and Wellness in January and replaced with Hon. Kevin Bernard. At Public Utilities and Logistics, Hon. Chebat has kept a low profile. E-Governance was later added to his portfolio. It was Prime Minister John Briceño's first Cabinet reshuffle, which also saw a new portfolio of Religious Affairs handed to Minister Henry Usher.
The topic of pharmaceutical and medical supply shortages became seminal in 2022, and as early as the third week of January, the new Minister of Health, Hon. Kevin Bernard spoke about shortages in key areas and the need to request a supplementary budget to fill gaps.
As Belizeans hoped for the elimination of COVID-19, the Elections and Boundaries Commission also had elimination on its mind as it moved to have the Belize Peace Movement's redistricting case struck out. Its application was disallowed, and in November 2022, the parties agreed to a consent order made binding by the Supreme Court. It sets out a timeline for the Elections and Boundaries Commission to present a report with recommendations and proposals for redistricting to the National Assembly on or before July 17, 2023. A Redistricting Task Force met for the first time on February 21.
As rejections go, Waterloo Investment Holdings Ltd. announced on January 5 that it was appealing the Department of the Environment's rejection (DOE) of its Port of Belize expansion project. Minister of Sustainable Development, Hon. Orlando Habet, in April 2022 said the appeal was being stayed based on Waterloo's decision to submit another Environmental Impact Assessment. After two public hearings, the DOE's National Environmental Appraisal Committee voted 15-1 to deny the second submission on November 24, 2022. Waterloo is also appealing that rejection.
In news of another challenge, Lead Opposition Senator Michael Peyrefitte took to court the Government of Belize's (GoB) award of a $3.4 million Microsoft license renewal contract to Speednet. In a notable update, the Prime Minister admitted to having violated the Finance and Audit Reform Act (FARA) by executing the contract without first seeking the review and comments of the Contractor General, but maintained that all other due diligence was done and the award was fairly made. When Supreme Court Justice Sonya Young ruled in March 2022, she gave a stinging rebuke of the FARA violation. Still, given how far along the contract was, she did not declare it null and void.
Things continued downhill for Hon. Patrick Faber, who, on January 19, found himself at the end of a domestic violence complaint – later withdrawn – by his fiancé. Still, he was ordered arrested and he therefore turned himself in. Upon arraignment, his fiancé retracted the complaint. With growing calls for his resignation – even within his party, Hon. Faber announced in a pre-recorded video statement that he was stepping down as UDP Leader and Leader of the Opposition. Though he never followed that up with a letter, the UDP National Party Council at the start of February, voted to accept the video as proof of his resignation. Hon. Moses 'Shyne' Barrow emerged victorious in the leadership convention that followed on March 27. He won by three votes over Hon. Tracy Panton.
January 2022 also saw the detention of 37 COPA passengers at the Philip Goldson International Airport (PGIA). The Ministry of Immigration later explained that the travellers, 35 of them Venezuelan, did not have return tickets, had little or no funds to sustain themselves and false hotel reservations.
Later in 2022, there was an increase in Haitian and Cuban nationals streaming illegally into Belize. Some then claimed asylum only to escape. A Belize Defence Force soldier was detained in June after being caught transporting about a dozen undocumented Ecuadorians.
In December, 10 Haitians were detained on arrival without being processed by Immigration. Their attorney said they met all visitors' requirements. After being detained at the Ladyville Police Station, they were released without charge the next day. Belize does not have a detention facility for immigrants.
Stevedores went on strike for 8 days beginning on January 20 at the Port of Belize Ltd. It had to do with a disagreement on the filling of two specialized posts. It occurred against the backdrop of the failure of negotiations for redundancy packages that the stevedores were seeking due to the transfer of sugar-loading to Big Creek. The Christian Workers Union (CWU), the bargaining agency for the stevedores, and 5 stevedores were later sued by PBL for the strike. The port management sought special damages in the sum of $1,034,403.
It was also in January 2022 that the man nicknamed "Tanga" was killed. His colourful life with women followed him to the grave, as even at the funeral there was drama.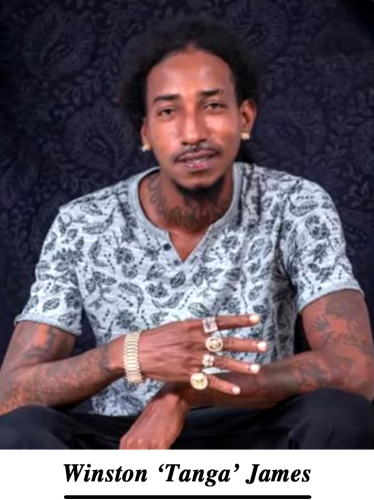 Continuing drama also plagued the Government's relationship with the Maya in connection with the customary land rights case. At every 2022 Caribbean Court of Justice compliance hearing, the Mayas reported delays, lack of communication and disrespectful behaviour on the part of the Government. In one session where GoB indicated that the Sarstoon Temash Institute for Indigenous Management (SATIIM) wanted to join the case, the judges told them that the time for that had long passed, since an order was already made. The Government was reminded that the parties before the court are the Maya Leaders Alliance and the Toledo Alcaldes Association.
In another matter that would subsequently end up in court, on February 3, 2022, the Government and the Christian Workers Union signed an MOU for a $1.5 million ex-gratia to stevedores for prejudices and hardships that may have arisen from the 2022 privatization of the Belize City Port. The Port of Belize later applied to the Supreme Court for judicial review, citing a law breach because the agreement was not taken to Parliament. While a majority of stevedores had cleared their cheques, up to $400,000 could not be cleared. An effect of the lawsuit, however, was that banks were refusing to handle CWU transactions unrelated to the $1.5 million.
At a House of Representatives meeting on February 4, the Briceño administration presented for first reading a Defamation Bill to repeal the Libel and Defamation Act. Though the media had not been consulted, the Prime Minister said the media could make its comments at the House Committee Meeting to consider the bill. Also at that House meeting, the Briceño Administration presented its third supplementary appropriation bill in the sum of $70 million. $20 million was cited as further capitalization of the Central Bank.
At the subsequent Senate meeting, NGO Senator Osmany Salas announced his resignation for the end of February. He was replaced by former journalist and now head of Oceana Belize, Janelle Chanona.
Unfortunately, on Friday, February 4th, another of Amandala's employees fell victim to violence. Evan Mitchell, 49, a collator of over 30 years at the paper, was fatally stabbed in Ladyville.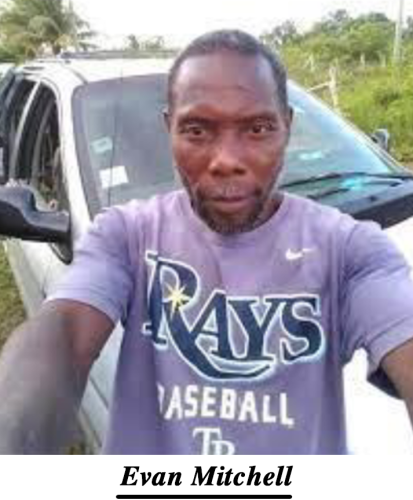 On February 10, former Prime Minister, Rt. Hon. Manuel Esquivel, passed away at a local hospital after battling illness for some time. He was cremated and laid to rest following a state memorial on February 16.
Turning from the former prime minister to the current one, in February 2022, Hon. Briceño was asked about developments in the cable industry featuring his family-owned Centaur Cable, joining with Central Television and Internet to acquire Southern Cable Network—in essence expanding its reach from the Haulover to Corozal all the way to Toledo. Hon. Briceño remarked that at no point as minister responsible for Broadcasting, had he acted in a manner that could be classified as conflict of interest, and insisted that Broadcasting is regulated.
Objecting to another matter was Public Service Union (PSU) president, Dean Flowers who wrote the PM to condemn a separate pay scale for legal officers in the Public Service. Flowers said that would effectively result in a 17% increase for legal officers even when public officers' salaries were still cut by 10%. The Union's arguments did not hold sway, as the Government insisted that legal officers in the private sector earn way more. GoB did restore the 10% salary for public officers after 1 year at the beginning of July 2022 despite the IMF recommending that the cut be continued. The restoration of their increments was another matter, and the PSU and Belize National Teachers' Union closed out the year calling for members to be prepared for a fight in 2023.
On February 17, it was announced that Dr. Alvaro Rosado was putting 120 acres of land at the disposal of the Leadership Intervention Unit to have at-risk young men become productive farmers.
Businesswoman Nancy Marin introduced her idea of farming ostriches in the first quarter of 2022 and throughout the year, acquired a small number of birds from people who had previously imported them. She spoke of battling significant red tape and delays and in December 2022, she was still waiting to bring in a first shipment of ostriches.
On February 24, Russia invaded Ukraine, and its impact would later be felt even in Belize as world fuel and commodity prices skyrocketed.
Belize Sugar Industries and its subsidiary BELCOGEN sued the Belize Sugar Cane Farmers Association (BSCFA) and four of its members for the blockade at Tower Hill in December 2021. BELCOGEN cited losses and damage that resulted from the inability of cane farmers to deliver their cane during the blockade. In total, special damages sought by both amounted to $1,655,527. Notably, the Prime Minister on behalf of the Government committed to indemnify the BSCFA if it was sued and, in that vein, provided legal representation for the Association.
On March 2nd, the Government announced the appointment of a 7-member minimum wage task force and on July 1st it was announced that PPF Capital Belize Ltd. had been hired to conduct a study. Consultations—poorly attended—were held, and at the end, the Government directed that the minimum wage be increased on January 1, 2023. A Government release said nothing of the findings of the consultation, but noted that a wage-setting methodology to be used "periodically to determine future minimum wage increases" would be developed.
On March 3, Supreme Court Justice Lisa Shoman struck out Stakebank Enterprise Limited's application for judicial review of the April 2021 environmental approval for the Port of Magical Belize project.
As early as March 9, 2022, bus operators went public with their plight about the cost of fuel. They were in talks with government, from whom they were seeking permission to implement a fare increase. Those talks – which also covered a needed upgrade of buses — resulted later in the year with Government agreeing to subsidize fuel for bus operators. Tour operators similarly benefitted. Here we note that sometime in February 2022, the Government stopped publishing changes in fuel prices. It then reported a change on March 24 when it announced that it was in the process of establishing a Fuel Stabilization mechanism to provide some level of price predictability. As such, it reduced all levies on regular fuel by 29 cents. Prior to that, on March 11, the Government had reduced the tax on diesel by $1.17, resulting in a $17 million loss in revenue. On April 7, Cabinet announced a firm cap on diesel at $13.41 per gallon and $13.50 for regular. On that same date, the government confirmed bus fare increases from 25 cents to a dollar—depending on distance.
Based on Belize's relationship with Taiwan, a private university on the island awarded Prime Minister John Briceño an honorary doctorate during his official visit. A couple weeks later, the Leader of the Opposition received an honorary doctorate from the University of Liberia.
In his March 15, 2022 budget speech, the Prime Minister reported that the 2022-2023 budget was devoid of any new taxes except for lotteries. The intention was to remove the lotteries tax exemption on Brads Gaming Group. However, that soon became a legal battle, with the matter still mired in court into 2023. Brads affirms that it already pays sufficient tax and turns over sufficient revenue to the Government.
And while the Government was trying to get more for its coffers, Belizeans were reeling from the pinch of some stores engaging in price gouging. Government officials were being pressed to do something, and in 2022, it seemed several suggestions were explored. One option made in March was a ticketing system for stores who mark up goods beyond what's prescribed in law. Later in the year, the Public Service Union revealed it had suggested that public officers join in the monitoring of stores not issuing receipts. However, Minister of Food Security, Hon. Jose Mai said it was not that simple. Consumers therefore continue to pay the price for the Government's inability to keep violating stores in check.
One day ahead of the visit of the Duke and Duchess of Cambridge, Indian Creek villagers protested the manner in which the visit to their village was organized. They said they were not notified sufficiently in advance, and later found out that Prince William is a patron of Flora and Fauna International that has third party land interest in their village. The relationship with the Belizean representatives of the international organization has been contentious. As a result of the protest, the couple visited another location. They also visited Hopkins and a Maya temple in Cayo. The UBAD Educational Foundation (UEF) called the royal visit "an atrocity to our Afrikan ancestors, and Afrikan people living in Belize." The visit sparked calls for Belize to move away from the monarch as our head of state and become a republic.
A handful of pastors on March 25th outside the National Assembly protested the Government's intention to develop a cannabis and hemp industry. Even though the bill was passed in Parliament, the Government was forced to put the initiative on pause due to overriding concerns about possible effects on the banking industry. A referendum that was triggered on the matter by the churches was then called off.
The price of whole chicken increased in the last week of March by 9 cents. Producers cited cost of fuel and inflation as the reason.
At the end of March, the laws provided for prosecution of those in possession of prohibited plastics. Importation of acceptable products increased, but a market study is being done on what is available. The phasing out of prohibited plastics began in January 2020.
The Belize City Council launched its parking meter pilot project on April 4 and Mayor Bernard Wagner says it has met their expectations.
Belize Electricity Limited reported that customers' arrears due to financial difficulties during the pandemic had ballooned to $50 million.
The Commission of Inquiry on the sale of public assets conceded to the Court that the natural justice rights of former Minister of Natural Resources, Hugo Patt were breached. Due to that concession, Justice Lisa Shoman determined on June 23 that the Government must pay Patt $145,000 in damages. Patt's attorney, Dean Barrow, S.C., himself was also suing the Commission and got an award on June 29 of $185,000 for breaches of his rights.
Former three-time Stann Creek West UDP area representative Melvin 'Flippin' Hulse lost his battle with cancer on April 6 at the age of 74.
Cabinet on April 8 announced that it was requesting that the Department of the Environment reconstruct the processes undertaken to approve the causeways for Stake Bank's Port Coral cruise port project. Environmental organizations rejected that there is any valid Environmental Plan which includes causeways.
On April 10, there was a tragic accident involving officials from the Cycling Federation during the Women's Cross Country Cycling Classic. Kadeem Banks, 31, and Edison 'DJ Vintage' Usher, who were travelling to the start line to live stream the event, died as a result of the gas tank of their motorcycle exploding. Americans Katy Sorrel and Morgan Stern won that race, while Anguillan Hasani Hennis took the win for the 92nd Holy Saturday Cross Country Cycling Classic.
In a very high profile case, Belize's Ambassador to the European Union, Alexis Rosado, was charged with 1 count of rape, 1 count of sexual assault and 6 counts of aggravated assault after months of investigation. The complainant said the violations started when she was 13. Rosado was granted bail. He was replaced with Dr. Gianni Avila. The Prime Minister initially reported he would also be replaced as co-agent in the Belize Guatemala territorial dispute before the International Court of Justice, but we later learned he was retained for that role. The PM cited Rosado's knowledge and expertise and the fact that he is considered innocent until proven guilty.
Bakers in April requested an increase in the price-controlled 16- ounce loaf of bread. Discussions led to a 6-month subsidy for bakeries later in the year.
A Belizean American was charged for attempting to transport to the U.S., 183 undersized lobster tails out of season and without a permit. The product was found in his suitcase at the Philip Goldson International Airport.
In what became quite a controversial ordeal for Prime Minister Briceño, he was accused of executive intervention regarding the importation of CITES-restricted species of plants by the daughter of one of his gas station employees. Forest Department employees were on the ground in Corozal executing a confiscation of the products being brought in by Diani Chan of Botanical Gardens by Roselynn, when, according to the Public Service Union (PSU), Senior Forestry Officer Daniel Chi was handed a cell phone supposedly with the Prime Minister on the line. The PM would later accuse Chi of having hung up the phone on him and refusing to comply with his request as leader of the country. The officer was then placed on administrative leave for an investigation to be done. According to Government officials, Chi was to be charged with insubordination (a minor misconduct in the Public Service Regulations). They subsequently reported that a recommendation was made for his dismissal, but PSU president Dean Flowers says that has not been put in writing.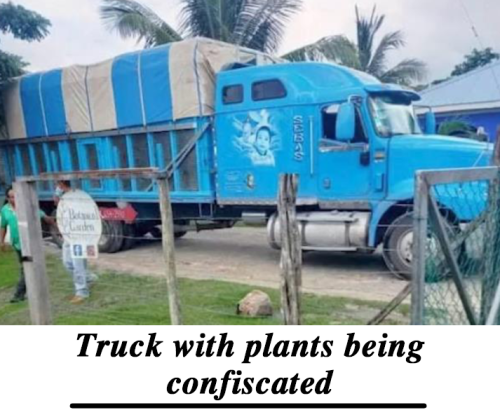 At the end of April, Placencia residents led a remarkable community effort to save South Silk Caye from being lost to erosion. They went it alone and the lead organizer, Eworth Garbutt, was threatened with a charge because authorization was not obtained. In the end, both authorities and the community came together to get the work done.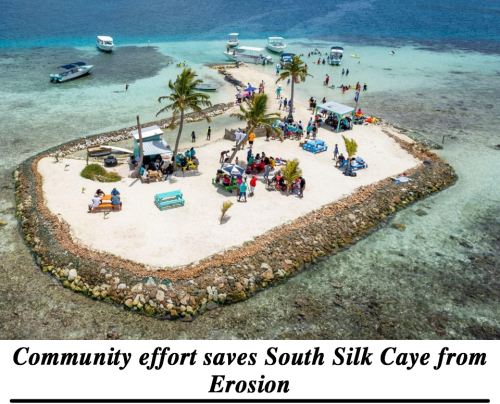 In 2022, the bodies of several victims of violence were dumped off the John Smith Road, which led to calls for heightened security along that stretch.
In May, the Commissioner of Police Chester Williams confirmed that at least three MS-13 gang members running from a crackdown on gangs in El Salvador were detained in Belize.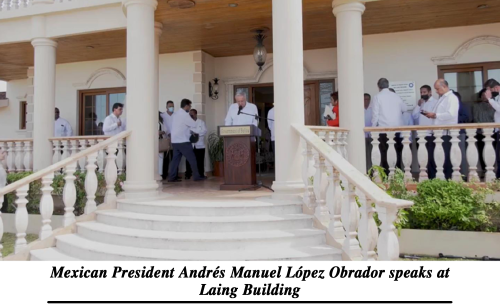 Mexican president Andres Manuel Lopez Obrador spent a few hours on an official visit to Belize on May 8th. Among the announcements he made was that there would be a suspension of tariffs to trade with Mexico, news that was welcomed by livestock producers who have ramped up their exports since the People's United Party gained power in November 2020. Close to the Agric Show which resumed at the end of May, we learned that the price of local beef was going up and that there was a beef supply shortage.
As it relates to an investigation into ACP Marco Vidal after he came under scrutiny due to officers he supervised being charged for the November 4, 2021 drug plane landing, ComPol Williams notified on May 9th that only minor administrative infractions were uncovered. He said Vidal himself was not determined to be involved in the drug plane landing.
It was a historic day in the House of Representatives on May 13 when a motion was moved to have Nora Parham pardoned posthumously. She was the only woman to be hanged in Belize over the killing of her abusive husband in 1963.
The KHMH had to evacuate on May 13 following a bomb threat being called in for the first time in its history. After a sweep by a bomb expert, things went back to normal.
The Trade Licensing Bill, 2022 introduced at the House of Representatives on May 13 received significant pushback, particularly from those in the music industry, given that entertainers were being included in the list of businesses being added to the trade license regime. After representation at the House Committee meeting, the trade licensing fee for local entertainers was put on hold.
Belize City Councillor Micah Goodin had to relinquish the role of deputy mayor after he was caught up in a shooting incident on the entertainment strip in Newtown Barracks in Belize City on the weekend of May 15. The vehicle he was driving was shot at, and his passenger, youth councillor 20-year-old Tae Medina, was grazed. Goodin explained that he had tried to calm things down as a young man was being threatened by people in a group. However, he left when they turned their rage on him. Goodin's firearm license was subsequently taken away.
Despite the Senate approving the appointment of the 7-member Integrity Commission from April 1, 2022, the commissioners were not sworn in until November 28, 2022.
After a relative of a man with mental illness called in on the airwaves sharing she could not meet the challenge of caring for him, the Ministry of Health and Wellness outlined that, as per international guidelines, the region was moving away from the institutionalization of psychiatric care so as to avoid seclusion of afflicted individuals in psychiatric hospitals.
Children between the ages of 5 to 11 started getting COVID vaccines on May 30, 2022.
On Sunday, June 5, police officer Alicia Trapp got into a confrontation with area representative Hon. Julius Espat. That turned into a back and forth between her attorney and the ComPol after she was charged disciplinarily for violating the Police Department's social media policy.
After reports surfaced, Belize Telemedia Limited confirmed on June 2nd that on April 27, it acquired Alternative Networks Limited, a cable company from the west. It said the move was meant to increase competitiveness as the company provides internet television via a SWITCH TV app for mobile phones and homes.
Prime Minister John Briceño gave a compelling and audacious speech at the Summit of the Americas on June 9, rebuking the U.S. for excluding Cuba, Venezuela and Nicaragua. He called the non-inclusion unforgivable.
An Orange Walk police woman, Stephanie Patten, 24, was charged after she was found on June 14 with unlicensed firearms including an M4 Carbine and a bulletproof vest. Police say an undocumented Mexican was also found at her house.
After much consultation, the Ministry of the Blue Economy on June 15 announced it was deferring the contentious sections of SI 128 of 2021 regarding the Spiny Lobster. The SI outlines a new carapace length, minimum tail weight and lobster trap escape gap.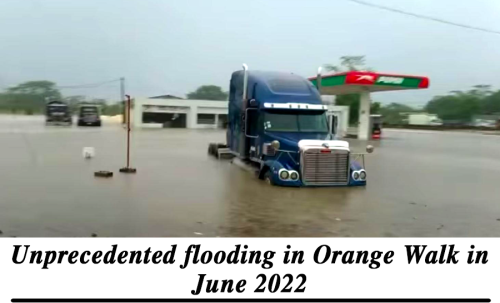 A dozen families had to be evacuated in Orange Walk Town on Sunday, June 19 due to unprecedented flooding after an extended period of rainfall. Classes were cancelled and other municipalities, including Belize City, assisted in the cleanup.
Belize's Ambassador to the U.S., H.E. Lynn Young shared that during the two difficult COVID years, remittances helped Belizeans survive. He noted that remittances to Belize jumped from an estimated $95 million in 2019 to $180 million in 2022.
Former Prime Minister Dean Barrow in a tell-all interview with Love News shared that he knew ministers were engaging in corruption. However, he affirmed he didn't have proof "to a legal standard," therefore, the issue was that he could not discipline ministers on the basis of what he was told if he could not prove it. In that same interview, the PM said he never asked his son if he was a beneficial owner of Brads Gaming Company but added that, Supreme Court Justice Sonya Young ruled in a subsequent judgment that "There is nothing which prohibits a family member of a Minister or even the Prime Minister from contracting with the Government…"
The Belize Bar Association at the end of June expressed its approval of the selection of Justice of Appeal Louise Blenman to head Belize's Judiciary. It was reported that Acting Chief Justice Michelle Arana would be ascended to Justice of Appeal once the changes to our Judiciary were implemented.