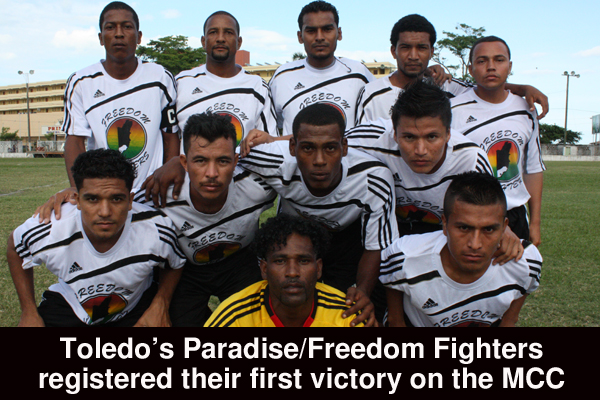 Week 1 of the Premier League of Belize tournament included 2 Saturday night games and 4 on Sunday afternoon, and there were no "big scores", as this one promises to be a most hotly contested tournament indeed. Numbers don't lie, and of the 12 goals scored in the 6 games played, only 1 goal came in 1st half.
On Saturday night at the Isidoro Beaton Stadium in Belmopan, visiting F.C. Belize got a late goal from Leon "Chow" Cadle (87 min) to clinch the 1-nil victory over home standing Belmopan Bandits. Meanwhile, farther west at the Norman Broaster Stadium it was another visitor, Verdes FC coming away with a 2-0 win over home squad San Ignacio United. Julio Ayala (71 min) and Emmanuel Martinez (90 + 2 min) did the damage for Verdes.
On Sunday in Orange Walk at the San Felipe Football Field, San Pedro Seadogs made the long journey worthwhile as they grabbed a 3-1 win over the home team, FC San Felipe Barcelona. Francisco Noralez (7 min), Everette Genus (63 min) and Jesse Smith (75 min) shook the net for San Pedro; while Eliazar Itza (54 min) got the sole tally for San Felipe. It was a close encounter at the MCC Grounds in Belize City, where visiting Paradise/Freedom Fighters squeezed out the 1-nil win over R.G. City Boys on an injury time goal from Dion (Burgess) Moguel (90+1 min). Down south at the Placencia Football Field, the home team did not disappoint their fans, as defending champions Placencia Assassins used a 2nd half free kick from Luis "Baca" Torres (72 min) to gain the 1-nil win over arch-rivals Police United, the defending sub-champions. And out west at the Norman Broaster Stadium, it was again the home team taking care of home turf, as Belize Defence Force turned back Orange Walk's Juventus, 2-0, with 2nd half goals from Vallan Symms (63 min) and Shane Flores (77 min).
Week 2 sched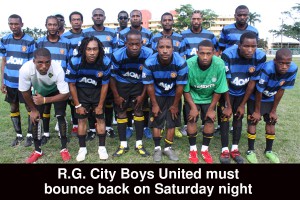 ule:
Saturday, September 1
7:30 p.m. – (B) Verdes FC vs Police United – Marshalleck Stadium
7:30 p.m. – (B) Paradise/Freedom Fighters vs Placencia Assassins – Michael Ashcroft Stadium
7:30 p.m. – (B) R.G. City Boys United vs San Ignacio United – MCC Grounds
Sunday, September 2
3:00 p.m. – (A) San Pedro Seadogs vs F.C. Belize – MCC Grounds
4:00 p.m. – (A) Juventus vs Belmopan Bandits – People's Stadium
4:00 p.m. – (A) Belize Defence Force vs FC San Felipe Barcelona – Norman Broaster Stadium
Related Articles
Share
About Author
(0) Readers Comments