BELIZE CITY, Mon. Aug. 13, 2018– Youth basketball talent was center stage at the Belize Civic Center over the weekend, as the Belize City Council/APEX Summer Basketball Tournament concluded with Final Four playoff games on Saturday and Sunday for U-12 and U-15 teams.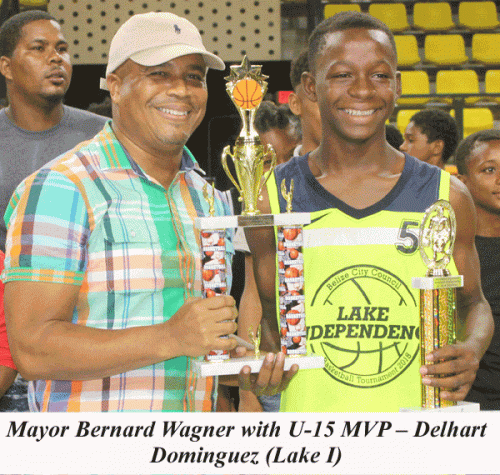 Ten teams each in U-12 and U15 categories had started the regular competition back on July 9, with "North Side" games being played at SJC gym, while "South Side" played at Bird's Isle.  And the Final Four weekend playoff included the top 2 teams in each category from North Side and from South Side playing in knockout semifinals on Saturday, with the winners playing for the championship on Sunday.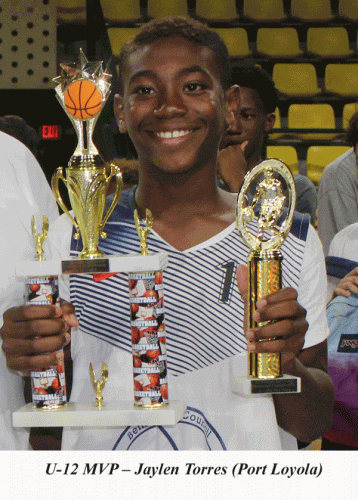 Saturday – Semifinals
In the U-12 semifinals on Saturday, Collet defeated Pickstock, 38-18; and Port Loyola edged Freetown, 41-38.
And in the U-15s, it was Collet again over Pickstock, this one in overtime, 84-83; and Lake I getting the 54-50 win over Caribbean Shores.
Sunday – 3rd Place and Championship
On Sunday, a lively crowd of mostly youths and parents occupied the four tiers of court-side seats at the Civic, to witness the 3rd place games for U-12 and U-15, followed by the championship finals in both categories. Prizes, including a bicycle, were raffled at center court during half-time and in between games.
In the 3rd place U-12 game, Freetown defeated Pickstock, 39-25; and in the U-15s, it was Pickstock with the 61-48 win over Caribbean Shores for 3rd place.
We got to witness the finals, and they were both competitive, especially the U-12, which went down to the "wire," with Port Loyola winning by a single point, 29-28, over Collet. The U-15 final was close on a few occasions, as Lake I tried to separate themselves from a game Collet squad, who kept the contest close until the last few minutes, when Lake I opened an insurmountable lead, winning by a 43-33 score. Youthful emotions flared on a couple occasions, but discipline and rule prevailed. The highlight for us was a commendable display of sportsmanship near the end between two players, one from Lake I and the other from Collet, after a hard collision in quest of an air ball sent them both crashing to the floor, and one reached to help up the other, to the loud cheers of appreciation from a parent in the stands.
Prizes and awards
Each member of the 1st place teams, Port Loyola U-12 and Lake I U-15, received a trophy and a $150.00 book grant. The U-12 MVP was Port Loyola's Jaylen Torres, while the U-15 MVP was Lake I's Delhart Dominguez.
Team trophies were also given to the first and second place teams in the July 7 Marathon for both U-12 and U-15 teams. In the Marathon, Collet U-12 was 1st, and Port Loyola U-12 was 2nd; while Collet U-15 was also 1st, and Queen's Square U-15 was 2nd in the Marathon.
Related Articles
Share
About Author
(0) Readers Comments