For the past few weeks, ever since Guatemala voted a YES to go to the ICJ on April 15, I have been hearing some of the consequences that Belize may face if our decision to go to the ICJ is a NO. Some of the comments are: We may be faced with "a war", we will be "abandoned" by our friends, we will be "ostracized" by the international community, funding towards our existence will be "cut off", etc., etc. As I have mentioned to Nuri Muhammad on KREM's Morning Show on May 11th, all of the above should be considered "noise in the marketplace" and Belizeans should "check their change," which is information available to them between 1859 and 2018.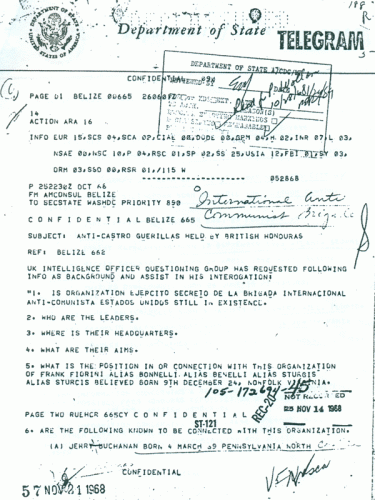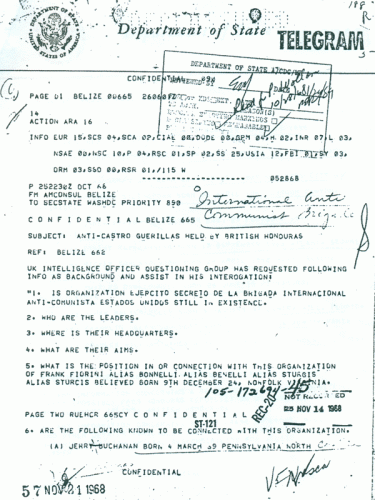 There are those who believe that the Guatemalans are ahead of us; they, the Guatemalans, have made sure that Israel's got their back by being one of the nine states to have agreed with the United States out of 128 others to recognize Jerusalem as the capital of Israel and to display their national flag at its proposed embassy even before the US does so.
It is suggested that failing UK support, Cuba would be our next bet. Why Cuba? They were the first to recognize our independence. Historically when Belize was part of the British Empire, the British Army helped the Cubans to fend off the rebels during their country's fight for independence. In 1895 the British Army 4th Hussars sent a Calvary unit to help, which included Lt. Winston Churchill who spent seven weeks on the island and on his 21st birthday received the first gunshot wound of his military career.
More recently, we all know of the Bay of Pigs invasion of 1961when Cuban exiles organized by the CIA were allowed to be trained in Guatemala by its then President, Ydigoras Fuentes, allegedly in exchange for the United States, during the administration of President John F. Kennedy, to influence the British in helping Guatemala to "recover Belice".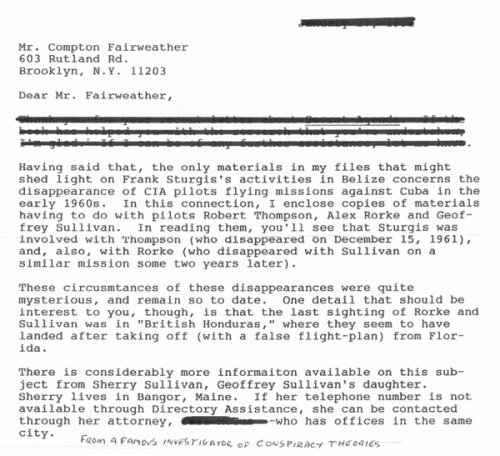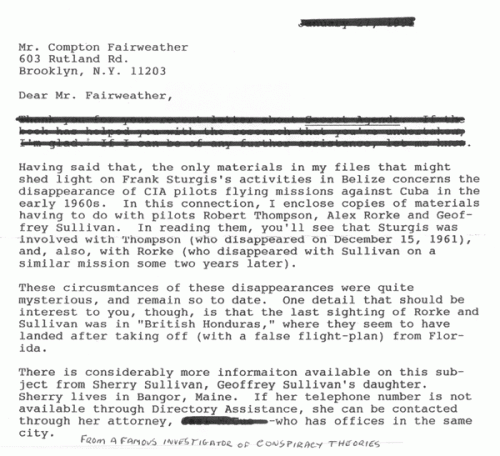 Last year several secret documents were released under the JFK assassination records of 1992. Several of these documents placed Belize, British Honduras as a conduit for activities/conspiracies. You will find the name of notorious soldier of fortune, Frank Sturgis, aka Frank Fiorini. I have already written in the past of Fiorini's misadventure in Belize where he and 13 other men were jailed in the Belize central prison "back a Baptist" on Gaol Lane for being illegally in Belizean waters off Turneffe Island in the vessel "Amigo" loaded with weapons and ammunition bound for Cuba. With the assistance and influence of the CIA station chief at the time in Belize the men were all released in less than ten days. Upon arriving back in the US, Fiorini complained to the press that while in jail here they were fed only fish head and rice. All of the above occurred in late 1968.
I will now discuss what occurred during 1961 to 1963 and briefly refer to instances I knew of long ago regarding a few pilots who were flying missions over Cuba for the CIA and anti-Castro organizations.
On the 15th of December 1961 Robert Swanner and Robert Thompson flew an Apache aircraft #2062P from Melbourne to Ft. Lauderdale, Florida to the Bahamas then over Cuba to drop propaganda leaflets over the island.They have not been heard of since.
On the 24th of September 1963 Geoffrey Sulivan and Alexander Roke flew a Beech aircraft #6795J from Broward, Florida to Cozumel, Mexico with a flight plan which said they were heading for Panama (a false declaration). Apparently they made a fuel stop in Belize and on the way going south, possibly to Guatemala, the plane blew up over the Caribbean Sea. Reportedly they were carrying a lot of money on this trip.
All these young fellows, including myself, got our pilot's licenses to fly an airplane anywhere in the United States from the Civil Aviation Administration (CAA) and after 1958 from the Federal Aviation Administration (FAA). These guys would remove the doors to their airplane to facilitate dropping leaflets over Cuba; the only time I flew an airplane without doors was while flying among trees (like crop dusting) where instruments would be of little use.