In September 1978 I took the Calypsonian Lord Laro to meet Joseph Wagner, a Belizean carpenter/cabinet maker, who had his shop on Freetown Road. It was Lord Laro's first visit to Belize and it was a scintillating time. That September the inimitable Calypso Rose and Trinidad Bill, a Trinidadian comedian, were also in town for the September Celebrations.
Politics was red hot. The UDP had won the Belize City Council elections I think for the first time the year before and it was clear that at least in the old capital, they had the momentum of popularity. The PUP appeared on the defensive, and flustered by this new showing of raw strength from the UDP, still a relatively young party, but one that looked modern and which was appealing to the young voters who were clamouring for change.
Joseph Wagner was an artisan who to my teenage eyes could make anything with his hands. He was also a musician who wrote and composed his own songs and at times made his own instruments. My eldest brother had introduced me to him because we were fascinated that he had made and could play a violin.
Although he had a quick wit, he had a slow way of speaking that exuded a sense of gravitas. In retrospect I know now that it was not so much that he liked to entertain but that he was a thoughtful man, who liked to educate. His son Bernard Wagner, 40 years later, is running for mayor of Belize City, and in him I see his father's preternatural calm. Joseph Wagner has other children who've pursued music, but his love of people is expressed in Bernard in his involvement in organized sports, particularly basketball.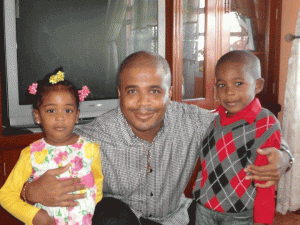 I first met Bernard in 1992 and noted with some amusement that he had his father's quiet but composed, reserved but amiable personality. He was a young banking executive.
Ten years later he would follow my brief two-year tenure as president of the Belize National Basketball Association, which I had managed to "evolve" into the Belize Basketball Federation. Bernard is also a skilled manager and organizer.
His official bio and resume says that he "… is the son of the late Joseph Wagner Sr. and Filomena Wade. He attended Queen's Square Anglican Primary School, and thereafter attended St. Michael's College on Amara Avenue. His 1983 graduating class was the first such class coming out of the amalgamation of St. Michael's College and St. Hilda's College. He then attended Belize Technical College Sixth Form Engineering Department. His first job was in the banking sector and consequently he had to remake himself. He later attended St. John's College Junior College, where he attained an Associate Degree in Business and was recognized on the Dean's List. Bernard then pursued a BSc in Banking and Finance at the University of the West Indies, during the period 2011 to 2013 which remains open-ended.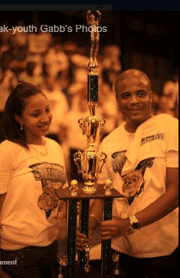 "Bernard Wagner is the owner of JBW Finance Co. Ltd, a micro-finance and payday loan business entity operating in Belize City. The business which started operation in October of 2006 currently employs three employees, all residents of the city. Other services of the company include loan brokerage and other financial related activities.
"Bernard has extensive banking and financial background, having worked in that sector for over 30 years. He worked from 1986 to 1991 with Atlantic Bank Ltd. as an entry-level cashier/computer operator. In 1991 he commenced employment with the Belize Bank Ltd. and worked in various bank leadership positions for 24 years, serving during that time as Manager, Dangriga Branch, and later as Retail Manager at its largest branch, Market Square Branch. He is a highly detail-oriented individual who consistently met and exceeded the bank's goals.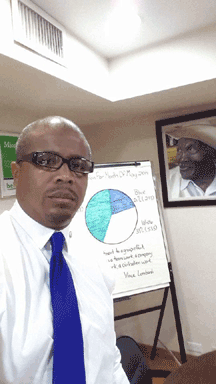 "Bernard has always been a leading personality in organizing basketball competitions in the city and served as the President of the Belize District Basketball Association, President of the Belize Basketball Federation, and President of Semi-pro basketball. He was the Founder of Interoffice Basketball which he ran for 15 years and also served as Chairman of the National Sports Council. He is an active sports columnist in Belize's leading newspaper, the AMANDALA, and once served as co-host of the AMANDALA Sports Show. Bernard is the founder of the Belize Bank Bulldogs Basketball Club and continues to host local tournaments annually.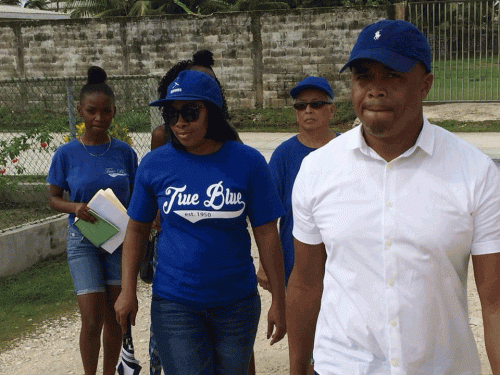 "He is a father, family-man, and likes to spend his spare time organizing youth sports. Bernard is goal-oriented, friendly, approachable, a team player, analytical and strong team builder."
Involvement and participation in Belizean partisan politics at times seem to transmute some men, and now some women. They are transformed too many times, it seems, for the worse. Some are melted by the bright light of professional but manufactured propaganda and cannot live up to its garish and explicit promises. Others become transfigured by the faux acclaim of the many supporters who seek to ride the gravy train they think an election to office creates.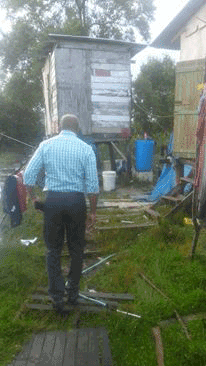 Some become transmogrified because they believe their own propaganda and are metamorphized into petty tyrants, deluded by their own ego. I am betting Bernard, a genial but generally unflappable man, won't be. He has made his way and it took months to convince him to take up the challenge of running to be the mayor of our fair city on a partisan platform. I am betting that his is a candidacy that will change politics more than politics will change him.
In a time when the management of our public-sector finances demands a slow, steady, cool and intelligent hand at the wheel, I daresay he is very much up to the task. He can and is well-willing and capable of grappling with the high finances of our looming debt and expanding responsibilities, while still being instinctively understanding of all that makes us a community of citizens.
It is not so much that our choice now is that we can do worse, but that this time we do have the best candidate for the job in front of us.
Related Articles
Share
About Author
(0) Readers Comments