BELIZE CITY, Thurs. Aug. 13, 2015–The family of Russell Hyde of Roaring Creek and Belmopan was in complete shock when the initial news came out of Florida, USA, that three of their family members had been found dead inside their home, on Tuesday, and US authorities had detained another family member for questioning in connection with the gruesome discovery.
That family member, Brian Hyde, has been charged in connection with the murders, and he goes to court tomorrow, Friday.
Media reports coming out of Florida yesterday are that the bodies of Dorla Pitts, 37; her daughter Starlette Pitts, 17, who was 6 months pregnant; and Pitts' boyfriend, Michael Kelly, Jr., 19, were discovered in their home, at 21st Street, Southwest, Lehigh Acres, Florida.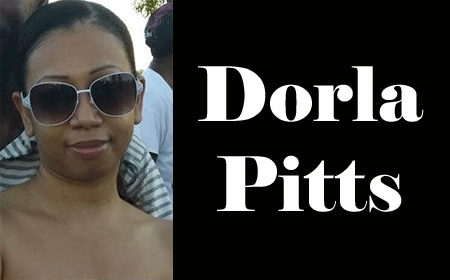 Starlette Pitts' 18-month-old toddler was found unharmed in one of the rooms of the house.
Today, the Lee County Sheriff's Office announced that Brian Omar Hyde, 19, of 3507 21st St. SW, was charged with three counts of second-degree murder and one count of killing an unborn child by harming the mother. (See Sheriff's report here.)
According to a report in Wink News, Lt. Matt Sands, who is with the sheriff's office, said, "This was an extremely violent scene, even for us. This scene was unimaginable, what happened."
They died from "repeated sharp force trauma," Sands said, noting, "Kelly had defensive wounds on his arms, according to a booking report."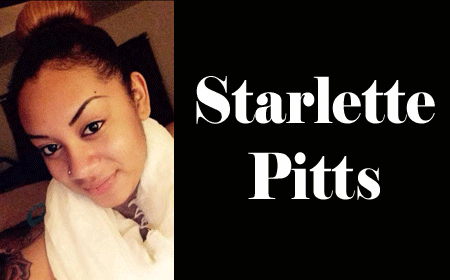 Dorla Pitts is Hyde's aunt. Starlette Pitts is his cousin, Sands said.
Hyde attracted police's attention when he was observed driving on the wrong side of the road in a white Range Rover. When police checked the vehicle, they discovered that it was registered to Dorla Pitts, whose address police were processing as a crime scene.
Hyde, police reported, had visible blood stains on his pants and shoes, but at the time, he was arrested for driving without a license.
Hilbert Lewis, a Belizean who is a friend of the family, told Lee County investigators that he received a call from Dorrien Pitts, Dorla Pitts's husband, who was out of the state at the time.
Pitts had asked Lewis to check on his family. He told Lewis that he was having a conversation with his wife and the phone suddenly went dead.
When Lewis went to the home, he called the home number, because the house has electronic security and cannot be entered easily, but got no reply. He also got no reply from Dorla's cell phone. He rang the doorbell and knocked on the door, but there was no answer. Dorrien Pitts then gave his friend his digital code to enter their home, and that was when Lewis made the gruesome discovery and called 911.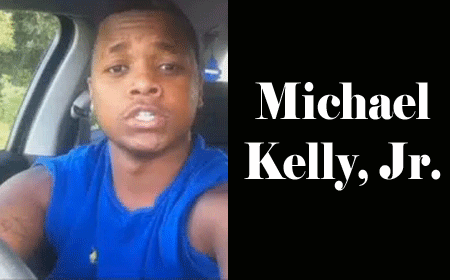 The Lee County Sheriff's report said that Brian Hyde only admitted to living at the address, and said that he had not driven his aunt's vehicle before.
"Hyde did not make any reference to the homicides," the Lee County Sheriff's report said.
Hyde apparently was attempting to leave the area in his aunt's vehicle.
"A full body documentation of Hyde was conducted, to include body swabs … human blood evidence was also taken from Hyde's shoes, pants and fingers," police said.
In his interview with investigators, Dorrien Pitts told them that he was having a conversation with his wife who had just entered their home, when suddenly, he heard his wife scream out, "Brian, what happened here? What happened?"
The phone went dead after Dorla Pitts had screamed out, and that was what prompted Dorrien to send his friend, Lewis, to check on his family.
The sheriff's narrative described the wife's scream as "an extremely important detail, because it indicated that she had gone home to the bloody scene and realized what had happened."
"It also means that Brian Hyde was inside the house when Dorla Pitts walked into the residence, and that Dorla Pitts was killed after coming in contact with Brian Hyde inside the residence," said the sheriff's report.
Dr. Pfalzgraf, who conducted an autopsy on all three bodies, ruled their deaths to be homicide and determined the cause to be sharp force trauma to the head and neck. In the case of the fetus, its death was ruled to be maternal homicidal violence.
"Today, it was learned that a bloody palm print recovered from the primary crime scene was matched to that of the left palm print taken from Brian Omar Hyde.
"Based on all of the evidence obtained during the investigation, Detective Armato found that there is probable cause to believe Brian Omar Hyde intentionally killed Dorla Pitts, Starlett Pitts and Michael Kelly," said the sheriff's narrative about the homicides.
Amandala spoke with Ruth Hyde, Dorla Pitts' mother, who told us that the family has been left in a terrible shock.
Hyde, however, said that she is unaware of how her family members were killed, and has only been relying on news reports coming out of Florida.
She also confirmed that she is the grandmother of Brian Hyde, the man who Florida authorities say was charged with the homicides.
Brian Hyde reportedly moved to Florida about seven months ago and was residing at the home where the homicides occurred.
Dorla Pitts is a sister of Russell Hyde, 45, of Roaring Creek, whose wife was shot and killed in Belmopan in May.
Today, Thursday, Belmopan police confirmed to Amandala that Brian Hyde, a person of interest in the triple murder, was also under investigation for a robbery at the Belmopan branch of Cellular World.
In addition, Hyde was charged with assaulting a police officer. He was tried in absentia, found guilty and sentenced to six months in prison.
Dorrien Pitts is a son of Ned Pitts, a former chairman of the National Sports Council and former president of the Belize Olympic Association.