BELIZE CITY—Over 3,000 Belizean students who sat the May-June examinations offered by the Caribbean Examination Council (CXC), at both the secondary and tertiary levels, performed better overall in 2014, compared to last year's performance.
There were 100% passes in Home Economics, Physical Education and Sports, Clothing and Textile and Music at the level of the Caribbean Secondary Education Certificate (CSEC), and 100% passes in 23 subjects at the level of Caribbean Advanced Proficiency Examinations (CAPE), sat by tertiary level students. Grades I to III in CSEC and Grades I to V in CAPE constitute satisfactory grades, which are considered passes.
According to the preliminary report, 473 more high school candidates passed Math this year than last year, but the number of students who passed English was down by 99. Furthermore, there were far less passes this year in English B (Literature), Caribbean History and Social Studies at the high school level.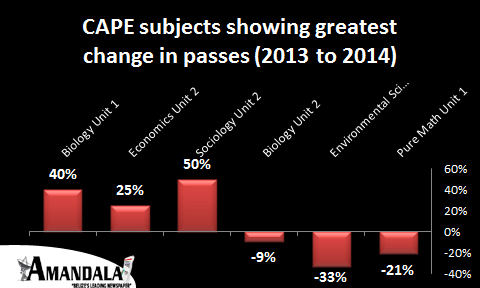 At the tertiary level, 100% passes were reported for five more subjects this year than last year: Spanish Unit 1, Biology Unit 1, Accounting Unit 1, Chemistry Unit 2 and Pure Math Unit 2.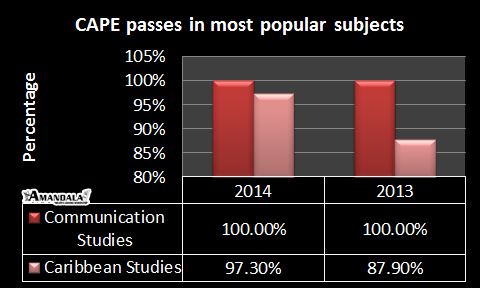 Most high school students sat English A (2,926) and Mathematics (2,721). Meanwhile, the most popular CAPE subjects were Communication Studies (50 entries) and Caribbean Studies (43 entries).
The percentage of English A passes was down from 74.1% in 2013 to 73.1% in 2014, while the percentage of candidates who passed Math increased substantially from 43.1% in 2013 to 63.8% this year.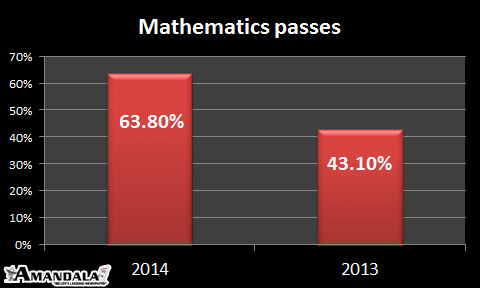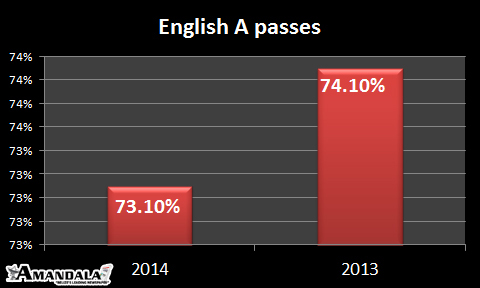 The Ministry of Education says the exam results are still preliminary and schools and candidates are allowed up to September 11, 2014 to query any aspect of the grades they are not satisfied with. It is only after CXC concludes its due diligence in addressing the queries that the grades become final.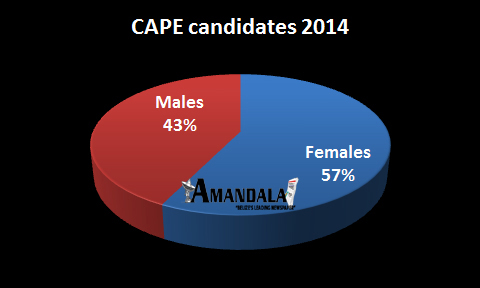 Related Articles
Share
About Author
(0) Readers Comments