Headline
— 15 November 2017
— by Rowland A. Parks
Cotton Tree, Cayo Distict, Mon. Nov. 13, 2017–A resident of Cotton Tree was released from the Western Regional Hospital this morning after receiving treatment for injuries he sustained on his left arm when he was attacked by a crocodile while fishing in the Sibun River on Friday, around 9:00 p.m.
Amandala visited Raul Zuleta, 46, this morning at his Cotton Tree home, and he explained to us how narrowly he escaped death from the mighty jaws of a crocodile, he estimated to be about 7 to 8 feet in length.
Zuleta explained that he was standing in the river when the attack occurred. A friend, who was fishing some distance away, was not aware of what was happening when the attack occurred, but he was the one who rushed Zuleta to the Western Regional Hospital Emergency Room.
Zuleta told Amandala, "I was fishing in Sibun River around Mile 36 on the George Price Highway, and the crocodile came from behind me and grabbed my arm. I tried to fight with it and then I manage to get free." Zuleta said he placed his free arm around the crocodile and said that when the animal let him go, "I came out of the river."
Asked if he had seen crocodiles in that area before now, Zuleta said he has seen a lot of crocodiles in the area. We asked him if he had seen this crocodile or any other crocodile with a size comparable to that of the one that attacked him.
He replied that he has been fishing in that area for a number of years. "Since I was young, I go there, and I never had an experience like that before," he stated.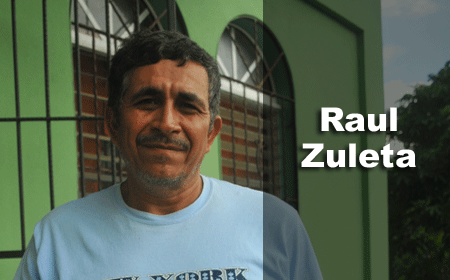 Zuleta, a shopkeeper and the father of 5 children, received 11 stitches in his arm at the hospital for the injury he suffered.
According to Wikipedia, only 6 out of the 23 crocodilian families are considered dangerous to adult humans.
"The two species with the most well-known and documented reputation for preying on humans are the Nile crocodile and salt water crocodile," states Wikipedia.
According to Wikipedia, both the American crocodile and salt water crocodile can be found in Belize and "these animals can grow up to 20 feet and can weigh up to 2,000 pounds."
Related Articles
Share
About Author
(0) Readers Comments