Features
— 15 November 2017
— by Bilal Morris
Belizean Legends has been in dialogue occasionally with the legendary Belizean softball player and pitcher, Cynthia Jenkins, in Chicago, Illinois where she lives after her migration from Belize in the early 1970s. Jenkins holds one of the most important keys to yours truly's completion of the softball documentary called, "When We Were Queens". The documentary that we started to shoot some years ago has been incomplete because we cannot proceed until we capture on camera the historical story of those like Cynthia Jenkins and those of her peers who made Belize great in the softball world.
Though Jenkins is only known to me through my seeing her play ball at MCC Grounds, and by hearing about her softball skills often by the legendary Belizean sports broadcaster, Manfred Atkins, on his popular "Sports Report" on Radio Belize, her positive energy could be felt in the very electric conversations we had by telephone about what we call here, "The Golden Age of Belizean Softball." Her highlights of the game during her time were emotional, heartfelt and packed with information. It dawned on me then that just a mere photo of her and her missing peers in the documentary, "When We Were Queens", would not do justice. We had to get Cynthia live and direct to hear her tell her incredible story.
"When We Were Queens" shall be completed so as to keep on inspiring those young Belizean softballers we see today going off to play the game in the "Central American Softball Championship" in Panama. We need them to know that before them there were Belizean women of power, tenacity, and brilliance that beat the world in a sport that brought Belize its first gold medal ever, as the 1974 Belize softball gold medal team had done in the Central American & Caribbean Games in Santa Domingo, Dominican Republic. And also as the 1979 Belize national softball team had done when they beat the greatest softball team in the world, the United States, to win the bronze medal in the Pan American Games.
The documentary has got to be done for outstanding Belizean female athletes like Kaina Martinez, who are being misrepresented by their own Belizean sport representatives that they don't have the class and the color to represent Belize in the Olympics. It must be done so as to destroy the misconception that Belizean women of sports today don't have what it takes anymore to repeat history.
The story of the Belizean softball phenom, Cynthia Jenkins, of the 1960s Belizean softball Hall of Fame, is a story of triumph through hardships to remind all marginalized Belizean athletes today that there were those before them that excelled in sports at its highest level regardless of their class and race. And, that they did it all without much support from their government, but with the support of their parents and the Belizean people.
As one of Belize's most dynamic softball players in the 1960s, Cynthia was a product of coaches like Collet Gill and Collie Coffin, and became a skillful batter, pitcher and catcher. She played all positions on the field and barred no opposition. A member of the 1969 Belize national team that beat Jamaica in the CAST GAMES for the championship at the MCC Grounds in Belize City, Jenkins brought power to the team along with her team members: Consuelo Dugal, Isolene Heath, Brenda Johnson, Sonia Buller, Pat Bennett, Pearl Goff, and many others too many to mention.
Anticipation has it that we will wait to be patient, and the story of Cynthia Jenkins and many other Belizean softball legends will come to you, the Belizean Legends audience, in a live and direct interview as we have always done.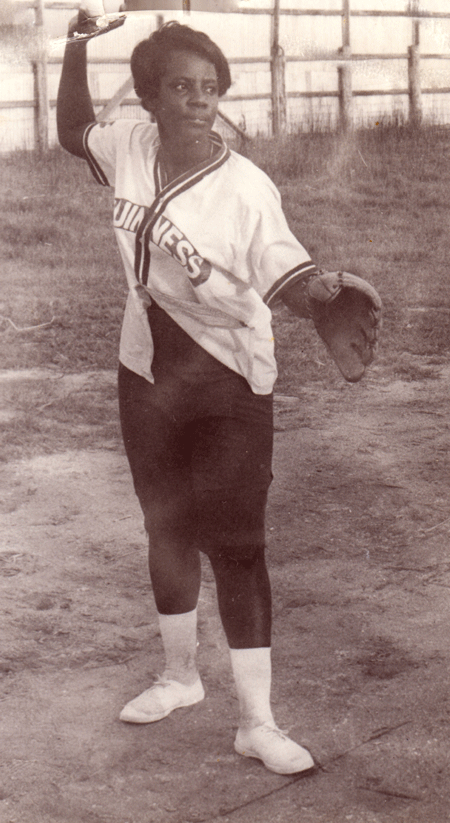 Related Articles
Share
About Author
(0) Readers Comments