June 11, 2018
Dear Editor,
My 3A1 class from Gwen Liz High School went on the best educational trip ever to Calabash Caye at the Turneffe Atoll, from May 9th to 12th. This trip was basically to learn about marine ecology, conservation and climate change. We were also there to learn about dolphins, lionfish, plastic pollution and other environmental topics. MCCAP (Marine Conservation and Climate Change Adaptation Project) and Ecology Project International (EPI) sponsored this course. The love that EPI and MCCAP showed us, was wonderful because we felt welcome. Everyone was friendly. They all showed that they cared and wanted us to have a meaningful experience.
On the first day, as soon as we arrived at Calabash Caye, we were assigned to our dorm rooms. We felt safe and at home. Everything about Calabash was a fascination and our hearts were full of joy. Our group was treated as royals. We ate like royals too. Learning about conservation made sense, and eating delicious meals each day was also a dream come true.
As proud Belizeans, with our country bordered on the east by the Caribbean Sea, it was a dream come true for us to finally learn how to swim and be in the sea that we always admire. The knowledge that we got and the experience we lived will remain in us forever. We learned that we should not fear nature but to take care of it. Our instructors really knew how to teach us to value nature and encourage us to take care of it. For example, because of the limited amount of water on the island, we were only allowed to shower once a day and it made sense; this was a way how to conserve water.
We saw the biggest starfish ever when we practiced snorkeling by the shore of Black Bird Caye. There we were able to observe the different shades of the blue sea which indicated the depth of the sea. We learned that the part of the sea where we were snorkeling on at that time was very deep. We learned to measure the temperature of the sea using an electronic device.
We learned that the lionfish we observed can produce nearly 20,000 eggs every 5 days. We saw great barracudas that measured about 5 ft. in length. We learned that sea urchins were the sea waste collectors. The corals were spectacular. We saw sting rays and also a nurse shark which swam away when it saw us. We also caught a few lionfishes and learned to dissect it to see what's in the stomach. The most amazing creatures we saw were four bottlenose dolphins that were in their mating season. We learned that dolphins sleep with one side of their brain at a time while the other side stays awake. Generally, dolphins can sleep with one eye open and we found that very interesting. We also learned that dolphins breathe using a blowhole which is on the top of their head.
We are now aware that the better we treat nature the most magnificently it will display itself. Our natural environment is there for us to enjoy and we are a part of nature, but if we don't take care of it, we humans will be affected by it. Climate change affects nature and humans greatly but we can do our part by not being part of the problem. Plastic thrash along the coast was a huge problem that we saw.
This course is memorable because it was fantastic. We really wish we could bring back the time. What we learned is a motivation to spread the word to Belizeans that we should love and preserve our sea and environment on a whole.
We want to say a special thanks to the staff of EPI, especially our instructors Ms. Connally Canto, Mr. Alonso Mohedano and Mr. Emil Grinage. We all agree that they were exceptional and we will never forget them as the greatest instructors.  Thanks also to Dr. Sandra Grant from MCCAP for giving us the opportunity to go on this course with EPI. Thanks to our school for this opportunity of a lifetime and all the support that they have given to make our dreams a reality.
With pleasure on behalf of Gwen Lizarraga High School Environmental Club, we want to thank EPI and MCCAP again for taking us on this inspirational experience which is greatly valued. Learning new things and adapting to nature is awesome.
Sincerely,
Taye Pollard and 3A1 Class of Gwen Lizarraga High School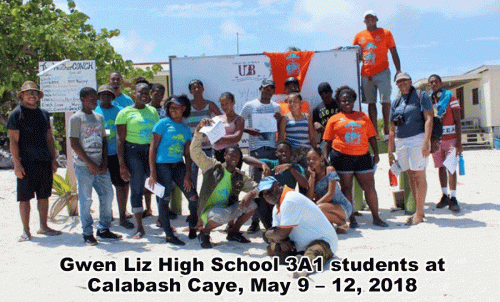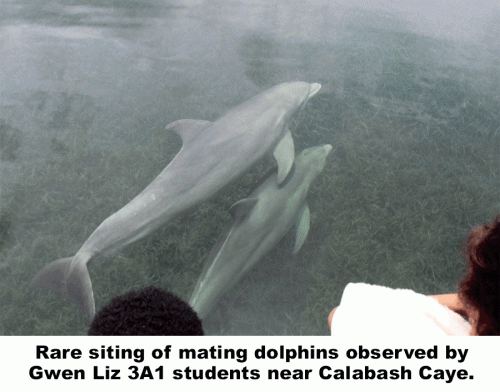 Related Articles
Share
About Author
(0) Readers Comments