General
— 11 January 2017
— by Adele Ramos
BELIZE CITY, Mon. Jan. 9, 2017–In a health bulletin released for the year 2016, the Ministry of Health revealed that homicides are the leading cause of death for the Central Health Region—an area with a population of over 90,000, spanning Belize City, Caye Caulker, San Pedro and the remainder of the Belize District. Ranked second is cardiovascular disease and third is cancer.
There were 70 murders recorded in the Belize District, constituting 51% of the 137 murders recorded countrywide for 2016, based on preliminary police reports.
The Central Health Region bulletin notes that, "Hypertension and diabetes have been the leading non-communicable diseases affecting the region, with incidences of 155 and 110, respectively."

In its December 2016 epidemiology bulletin, the Ministry demonstrates that there has been a rise in the cases of diabetes observed at the national level.
"Diabetes Mellitus, also known as Type II diabetes or non-insulin dependent diabetes, is the fourth leading cause of death in Belize and a major cause of disability among the population," the report said.
It added that, "Diabetes in Belize is strongly linked to other major non-communicable diseases such as hypertension, and various forms of cancer."
Whereas males are more often the victims of homicides than females are, diabetes kills twice as many females as it does males.
The report said that, "…69.6% of those diagnosed with diabetes are women, with the remaining 30.4% being men."
The bulletin said that, "While in absolute terms the number of deaths from diabetes has increased over the years, the actual growth with respect to rate per 100,000 has risen only moderately…."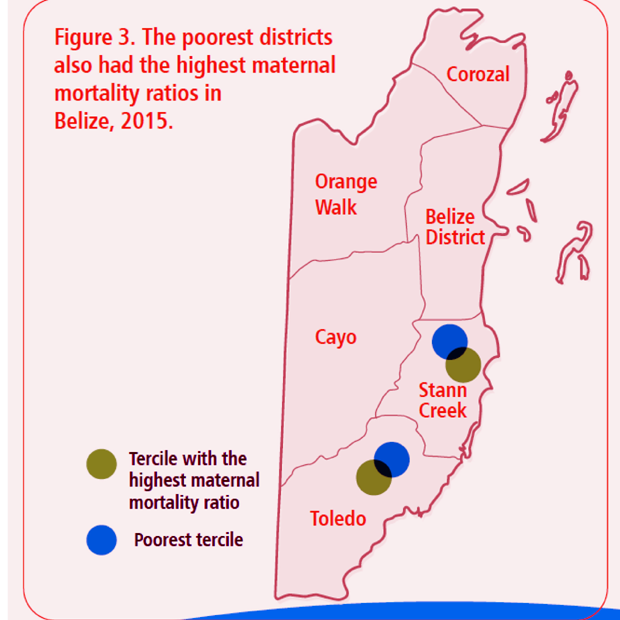 Meanwhile, maternal mortality in Belize continues to be low. According to the Ministry of Health, there were 2 cases of maternal mortality each year in 2015 and 2016. In 2016, the cases were due to hypovolemic shock due to ruptured ectopic pregnancy and eclampsia. Furthermore, there were 23 infant deaths reported, primarily due to prematurity and congenital malformation.
Related Articles
Share
About Author
(0) Readers Comments