Headline
— 23 December 2017
— by Albert J. Ciego
BELIZE CITY, Wed. Dec. 20, 2017–Natalie Carlene Adolphus, who resides with her family and four other families in a barracks on Oleander Street, in Pickstock, Belize City, is angry because her area representative, Minister Wilfred Elrington, passed her and her neighbors over when he selected families who would get to live in a new apartment building built right in front of theirs. The barracks where Natalie lives is in a state of disrepair. A new apartment building was constructed in front of their home. Several fortunate families will get to live in the new building, while Natalie's family and the other four families continue to struggle in their dilapidated barracks.
In an interview with us this morning, Natalie told us that in August she was told that she and her family were to evacuate the building, because it was to be demolished. She said she was told that a new building was going to be constructed. She said they were to find a house to move into for a month, and the rent would have been paid by Honorable Elrington.
Natalie said that she packed and waited for Minister Elrington to return to them to make the final arrangements, but he did not come. She said that Elrington came the following week along with the contractor who would be overseeing the construction of the new building, and the contractor told them that they did not have to move from the barracks in which they were residing at the time. She said the area rep also told them that they did not have to move.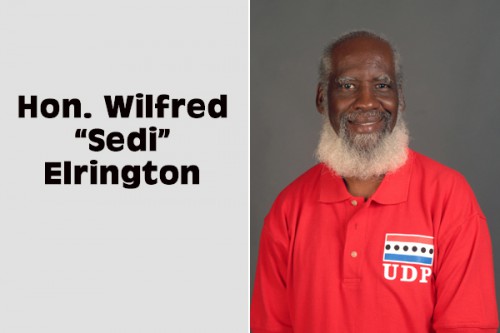 Natalie said this arrangement made her happy, and she thought that the matter was settled. She said she and her neighbors cooperated with the contractor, and assisted him and his workers by providing electricity for their power tools, and other things they required. She said that when the workers went home, they (she and her neighbors) "watched" the site and the equipment.
Natalie told us that she has been living in the substandard house for years, but she was patient because her area representative, Elrington, had said that he would take them out of poverty and build good homes for them. She said they were very patient while the new building was being constructed. She said all of them thought the new building would be their new home upon its completion. However, after the building was completed they got the disappointing news.
In an interview on 7News, Honorable Elrington said that the agreement was that the residents, including Nathalie, had to move out of the barracks so that the building could be demolished and replaced. The Minister said that under the Southside Alleviation Program they have been building homes for Belizeans.
The Oleander Street apartment is in terrible shape and it was set for demolition. He went to the residents and told them that he wanted to replace the structure they were occupying. He urged them to find somewhere to go, and he told them he was going to pay for their rent while the new building was being built. However, nobody moved. He had already signed the contract, so the new structure was built in front of the structure that was slated for demolition.
Elrington said that as soon as Natalie's family and the other families vacate the building it will be demolished, and a new one will be built. He said that the funds for the project have already been made available.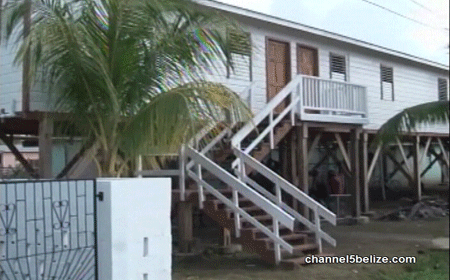 Natalie said that she and her family have been living in their house for decades, and that they will not move. She said they should have been given a home in the new building, after which the dilapidated building could have been demolished.
Today, Natalie and her family began the cleaning of their house in which they will spend the Christmas. She said that she feels no hostility toward the families who will come to live in the new building in front of her house. She just feels that her area rep handled them poorly.
Editor's note: Minister Elrington's law firm recently lost a case at the CCJ because of "failure to return land titles worth almost $1 million to a former client."
Related Articles
Share
About Author
(0) Readers Comments