BELIZE CITY, Tue. Nov. 21, 2017–Postponed from last week due to inclement weather, the inaugural Leal's Football Cup 2017 Football Tournament finally came to a climax yesterday, Monday, November 20, at the Sandhill Football Field. Nine (9) teams had participated in the senior football tournament, which began back on August 13, with all games being played in Sandhill. Those teams were: Corozalito, Maskall Strikers, Hattieville YSC, Ladyville FC, Sandhill Scorpions, Sandhill Blue Hawks, Burrell Boom, Lucky Strike, and Sandhill New Site Warriors. Four teams saw action yesterday, two in the third place (consolation) match, and two in the championship game.
The opening match for third place saw Ladyville FC crushing Lucky Strike, 5-1, with Shawn Young netting 4 goals for the winner, and Matthew Leal getting the other; while the lone goal for Lucky Strike was by Fredrick Garbutt.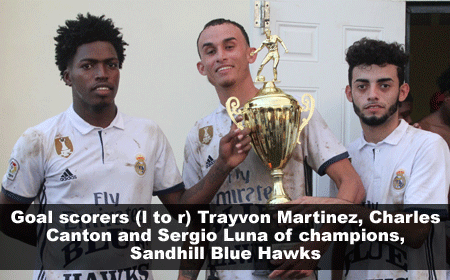 And in the championship game, Sandhill Blue Hawks dropped Corozalito, 3-nil, with a goal apiece from Trayvon Martinez, Charles Canton and Sergio Luna.
In the post-game ceremony, trophies and cash prizes were issued to the 1st, 2nd and 3rd place teams, as well as trophies to players who won individual awards. In addition to their team trophies, 1st place Sandhill Blue Hawks received $3,000.00; 2nd place Corozalito got $2,000.00; and 3rd place Ladyville FC, $1,000.00.
Individual awards were: Most Goals & Best Forward – Tyreek "Hammer" Ciego (Corozalito); Best Midfielder – David "Gringo" Ramos (Ladyville FC); Best Defense – Alfred Garnett (Maskall Strikers); Best Goalkeeper – James Pollard (Lucky Strike); and MVP – Orland Lyons (Sandhill Blue Hawks).
The tournament was sponsored by Mr. Marconi Leal of Sandhill Village.
(Information provided by Ms. Barbara Cadle and Mr. William Ysaguirre. Pictures by William Ysaguirre.)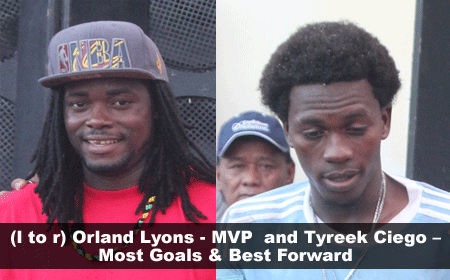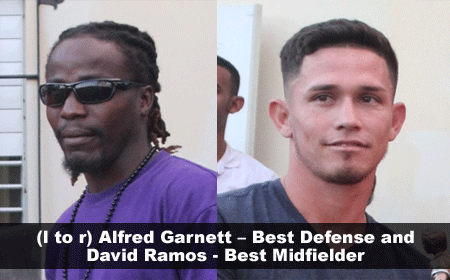 Related Articles
Share
About Author
(0) Readers Comments