BELIZE CITY, Wed. Aug. 16, 2017–The Kolbe Foundation has released January to June statistics for the Belize Central Prison, which as of the end of June, had a population of 1,297 inmates.
The data is very revealing, especially when it comes to the ethnic make-up of the prison population. Two ethnicities stand out: Creoles, who make up 50% of the inmate population, and Hispanics, who make up 25%, but the primary reasons for which inmates from those ethnic groups end up in prison are vastly different.
In the case of Creoles, the majority of those inmates who belong to that ethnic group are there for murder and crimes of dishonesty: robbery, burglary, theft, etc., while the majority of Hispanic inmates are at the prison for immigration offences and crimes of dishonesty.
According to Virgilio Murillo, Chief Executive Officer of the prison, the primary nationality of Hispanics (who mostly communicate in Spanish), who are in prison most often for immigration violations, has been Guatemalan (caught for infractions such as panning for gold inside the Chiquibul Forest), but following an Immigration Department sweep in southern Belize near the end of June, Hondurans are now at number 1. As of June 2017, there were 67 Guatemalans and 75 Hondurans in prison for immigration-related offences, up from 55 Hondurans.
Turning to major crimes, although the police reported that there were 866 incidences of major crimes from January to June, there were only 227 people remanded for crimes in those categories. In the case of murder, there were 34 new inmates under this category of offence, although there were 70 incidences of murder reported. The difference was greater for crimes of dishonesty: robbery, burglary and theft. Although there were just over 750 incidences of burglary, theft and robbery reported by police, less than 200 inmates entered the prison system for these kinds of crimes meaning that the vast majority of culprits remain at large.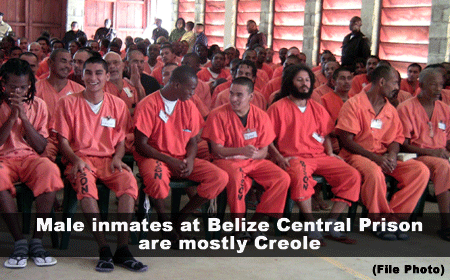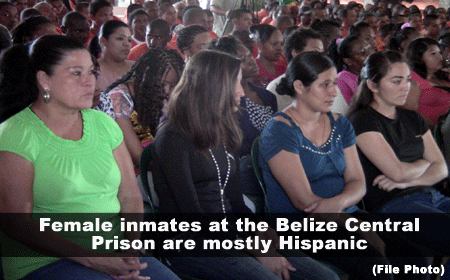 According to the Kolbe report, there was only one escape from prison for the period January to June 2017.
"This involves inmate Jonathan Galan, who escaped from the prison's farm on Sunday, February 26, 2017," the report said. Galan had been incarcerated for a drug trafficking conviction.
According to the Kolbe report, imprisonment for the period January through June remained consistent for the most part, with the exception of arson, attempted murder, and manslaughter, which decreased in the region of 50% plus.
It added that there was an overall reduction by 4% in imprisonment cases during this period when compared to the same time last year, while there was a reduction of 26% in imprisonment for sexual offence cases and 14% reduction in imprisonment for crimes of dishonesty.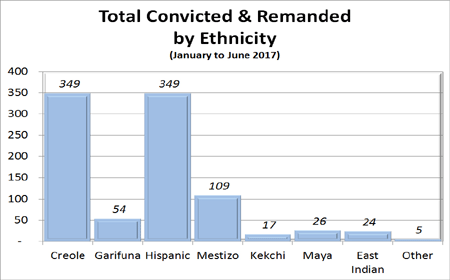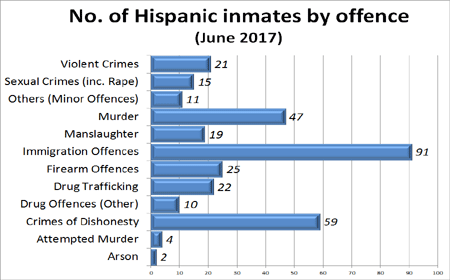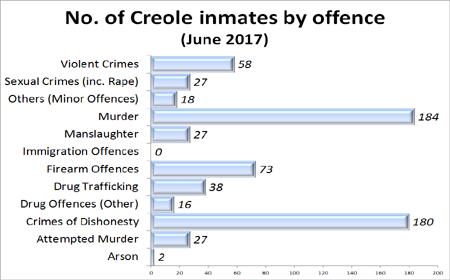 Notably, for the period January through June 2017, most inmates came from the Belize City area. Next in line were inmates from San Ignacio and Belmopan.
The report notes that as of the end of June 2017, the prison had 23 young offenders, with most of them being there for murder. As for the female inmates, who number 46, 54% are there for immigration offences, with another substantial portion being there for drug trafficking.