BELIZE CITY, Fri. Aug. 21, 2015–Four of five men who were remanded to the Belize Central Prison on the allegation that they staged a broad-daylight armed robbery of FirstCaribbean International Bank branch, located at San Cas Plaza, were granted bail this morning by Supreme Court Justice Antoinette Moore.
The four accused men all pleaded guilty to one count of robbery and one count of conspiracy to commit robbery. The fifth man was only charged with conspiracy to commit robbery.
Justice Moore decided to grant the four accused men bail despite strong objections from the office of the Director of Public Prosecution, represented by Crown Counsel Sabita Maharaj, who argued that at least two of the men have previous convictions and are likely to commit other offenses if released on bail. The Crown also based its objections for bail on public interest grounds.
The first bail application for the four accused was on behalf of Jermaine Belgrave, whose attorney, Bryan Neal, countered the Crown's objection by submitting that the police conducted an identification parade of his client without his client's consent, and that the police have not found any weapon or proceeds of the robbery in his client's possession.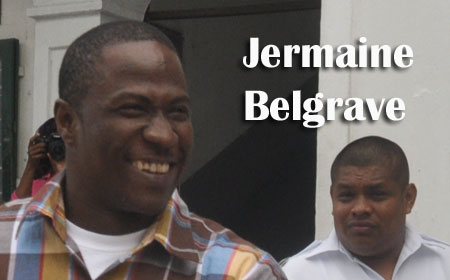 Crown Counsel Maharaj argued that, apart from Belgrave's previous conviction for dangerous harm and aggravated assault, "There is a pattern of behavior [of Jermaine Belgrave] which suggests that he is likely to commit offenses if he is granted bail."
Neal countered with the argument that his client was convicted of those offenses at a very young age and that he was recently acquitted of a murder indictment for which he was remanded to prison for almost four years.
The Crown, on the other hand, argued that there is evidence from an eyewitness who has filed an affidavit in evidence against Belgrave. His attorney, however, told the court that he has two alibi witnesses.
Justice Moore asked Belgrave what he did when he came out of prison after his murder acquittal. Belgrave told the court that he was employed in the construction field, but the contractor for whom he was working is finished with that particular contract.
Justice Moore, before ruling to grant Belgrave bail, urged him to find a job—telling him to "go out there and prove the prosecution wrong."
Justice Moore granted him bail of $8,000 plus two sureties of $4,000.
The bail was granted on the condition that he stay away from prosecution witnesses, and that he report to the Queen Street Police Precinct every Tuesday and Friday between the hours of 6:00 a.m. and 6:00 p.m.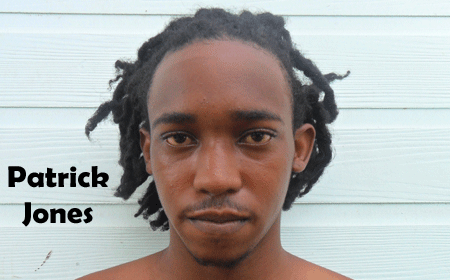 "It is a difficult order, but I am going to order that you work while out on bail," Justice Moore told Belgrave, who must also attend all adjournments of his case until it is concluded.
Having set the precedent in the case of the accused bank robber Jermaine Belgrave, Justice Moore, granted bail to the other three accused codefendants in the case.
Attorney Leroy Banner represented Jarrett Crawford, while Neal represented Emerson Skyers and Patrick Jones, who was the only one of the men not in court for the bail application hearing.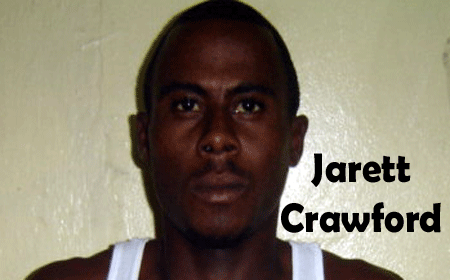 Justice Moore also imposed the same conditions on Skyers, Jones and Crawford. The only difference in their bail condition is that unlike Belgrave, who must report to the police twice per week, Crawford, Skyers and Jones only have to report once per week.
Another man, Erwin Castillo, whom police charged with conspiracy to commit robbery, remains on remand until he either serves out his remand time of three months, or applies for Supreme Court bail.
Apart from Castillo, who has only been charged with conspiracy to commit robbery, the four accused men are charged with the robbery of $52,753.25 from the San Cas Plaza.