Features
— 22 August 2014
— by Albert J. Ciego
COROZAL TOWN—Antholyn Vellos, 16, of Corozal Town, has undergone a seemingly miraculous recovery after he was retrieved from the bottom of the sea in an unconscious state near the Corozal Town Wharf about 5:30 Saturday evening. An employee of the Thunderbolt water taxi carried out CPR on him for about 30 minutes until he eventually recovered and began gasping for breath.
Vellos was then rushed to the Corozal Hospital, and then taken for treatment at the Karl Heusner Memorial Hospital (KHMH), from which he was released today.
At the time Vellos was recovered from the water, he was unconscious and unresponsive, was not breathing and did not have a pulse. He was clinically dead.
Maria Vellos of Corozal, Antholyn's mother, told Amandala in an interview today that Antholyn and two of his friends had been socializing at the wharf in Corozal Town when one of them, a girl who was standing at the edge of the pier, was slammed by a wave and she fell into the sea.
Antholyn jumped into the water to save her. He saved the girl, but he himself began to tire and began to experience cramps. He then went under the water.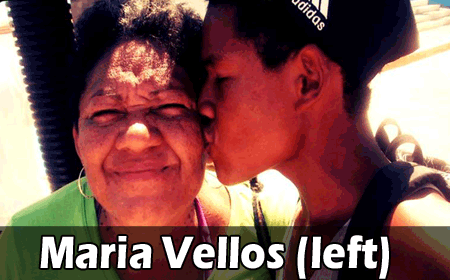 An employee of the water taxi Thunderbolt, which was docked on the wharf, quickly jumped into the water when he saw that Antholyn did not resurface. He found the boy at the bottom of the sea.
Vellos was quickly taken up to the wharf, where the water taxi operator quickly conducted CPR. After Vellos was revived, he was taken to the hospital.
Maria said that medication was administered to her son to dispel the water out of his lungs, and the treatment was effective. By Monday, he was responding to the medication and was showing signs of recovery and he was discharged today to go home.
She said that her son's recovery was a miracle, because he was clinically dead, but the employee of the water taxi who was conducting the CPR did not give up on him. She said that police who went to the scene had declared him dead, and wanted to take him to the morgue, but the worker did not give up and worked earnestly to save the boy's life.
Maria said that she is very grateful to the man who saved her son, and thanks everyone who said prayers and helped in any way in his recovery.


Related Articles
Share
About Author
(0) Readers Comments