PUNTA GORDA, Toledo, Mon. Jan. 11, 2016–Allen Nunez, a man of the New City area of Punta Gorda Town, got a big surprise when he went to his well to get water on Sunday morning, but instead found the decomposing body of a man inside. He immediately alerted his neighbor, and police were called to the scene.
Police investigations revealed that the body discovered at around 8:30 that morning was that of Jarrel Edward Pop, 19, a laborer of Queen Street, Punta Gorda.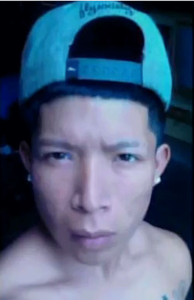 Pop was found dead on Sunday morning in PG
(Photo: News 5)
His body was retrieved from the well and an onsite post-mortem was conducted, at about 4:30 yesterday evening. The autopsy certified the cause of death as multiple sharp and blunt force injuries, consistent with chop and stab wounds to the neck, back, cervical region and lower abdomen, police said.
Reports carried by Breaking News Belize are that reliable sources had said that Pop had been decapitated, and his head found at the bottom of the well, but police would not confirm or deny those reports.
After the autopsy, Pop's body was taken to the Punta Gorda Town cemetery, where he was buried.
Police immediately began an investigation into the vicious murder, and detained seven persons of interest.
Breaking News Belize reported that Nunez had gone to the well to get water so that his wife could launder some clothes. As he drew near to the 30-year-old well, used at times to draw water for household and other uses, he saw something that looked like a foot protruding from the well.
He later realized that it was a human foot, and scavengers had already started feeding on it.
He then alerted his neighbor, who then called the police to the scene.
While there are speculations that Pop's murder was retaliation for the murder of popular taxi driver, Antonio Mendia Rodriguez, on December 15, 2015, police said that they have no evidence at this time to link the two murders.