BELIZE CITY—The National Youth Orchestra and Choir of Belize has received assistance to enhance their performance, to sharpen their skills as musicians, and to improve the overall functioning of the orchestra.
The choir and orchestra are collaborating with an 8-member team of professional musicians from Music Aid to perform a highly anticipated concert this Saturday at the Bliss Center for the Performing Arts.
The eight professional musical trainers are presently conducting training workshops in orchestral music for the benefit of the students and musicians.
The musical training is being conducted at the Pallotti High School Music School and at the Bliss Center for the Performing Arts. It is hoped that at the end of the training, the musicians will be masters in playing various musical instruments, some of which are wood, wind and brass instruments.
The musical trainers are from an organization called International Music Aid School, whose members came from US and Canadian conservatories.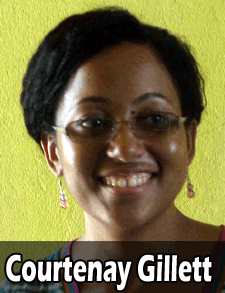 Courtney Gillett, Director of the National Youth Orchestra, said that the musical trainers came to the school to hold workshops as a part of their musical world tour.
The instructors began the musical training on Monday and they will depart next week Wednesday.
The highlight of the visit and training will be the aforementioned musical concert, to be held at the Bliss Center on Saturday, August 23, where they will perform with the National Youth Orchestra and they will also make a special presentation.
Gillett said that the eight instructors are brilliant musicians, and they're working along with the orchestra to fine-tune some pieces that will be performed, and also doing pedagogy classes for the teachers at the orchestra and encouraging some of the members, the students themselves, to start teaching music.
Gillett invites the public to come to the Bliss on Saturday to enjoy the show and witness the special presentation by the musical instructors.
Kristie Sosa, a musician, said that she has been a music student and violin player for the past 6 years, and loves it very much. She likes to play alone, but plays well with the orchestra. She loves the way the various tones and sounds of the different musical instruments come together in the orchestra, she said.
James Faber, also a musician and music student, said that he has been playing the violin for 5 years, and looks forward to the benefits he will receive from the training.
Music Aid is an organization based in US and Canada. They take donated instruments to music schools around the world, and besides donating musical equipment, they are now teaching music and have worked in Afghanistan, Kurdistan, El Salvador and Belize.
The concert starts at 7:30 Saturday evening and tickets are available at the Bliss for $15. The National Youth Orchestra and Choir consists of about 35 members.