BELIZE CITY, Tues. May 5, 2015–Destiny Daycare and Preschool, which is managed by two vibrant and dedicated sisters: Laurel and Yadira Diego, opened its doors on September 1, 2008 with six children. Today its enrollment has increased to thirty-six children, ages two months to four years.
The Diego sisters come from a family of entrepreneurs. Their father, Melvin Diego (Melly), is famous for having the best homemade ice cream in Dangriga, and their mother, Laura Diego (Tun), has been known for her delicious pastries.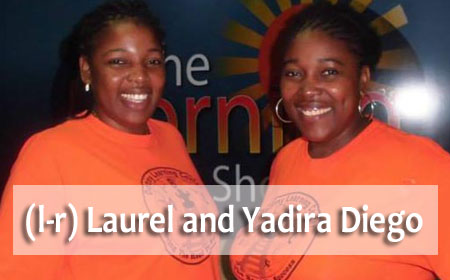 Despite their many challenges, the Diego sisters have managed to keep things together, while focusing on their mission to provide the best possible early childhood education to each of the children in their care.
A few years ago, Destiny was faced with an unexpected eviction from its first location on Isla Road in Dangriga. This experience motivated them to seek funding to purchase their own school. Cornelius Patrick "Pat" Cacho and his wife Leonie saw their appearance on Belize Watch on a trip home to Belize from the USA.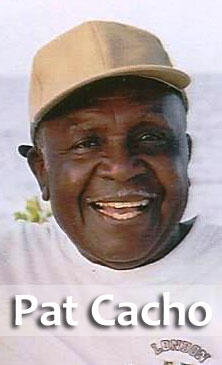 A man of the soil and a Belizean economist, Cacho has made many contributions to his country, and particularly to his hometown, Dangriga Town. The Cachos were very much moved by the sisters' story and wrote the following note:
"When my wife Leonie and I arrived in Belize on vacation some ten months ago, we had never heard of Destiny, didn't know it existed. Two days into our visit, we fortunately viewed a feature on it and of course on the Diego sisters, its founders and managers. We were urged by what we saw to visit the school.
"After a warm welcome, my wife, a retired, qualified teacher for fifty years in Jamaica and the USA, received satisfactory answers to many questions about policies, practices and operations. We were convinced that Destiny was a real asset to the community and that Miss Laurel and Miss Yadira deserved to be encouraged.
"However, hanging in the air was the need to have their own property rather than continue to suffer the insecurity of renting. I, uncharacteristically, impulsively offered to contribute BZ$25,000 to a building project, on the satisfaction of a few conditions that would strengthen Destiny's development."
There were months of emails and telephone calls after Cacho returned to the USA. His brother, Prospero Castillo, was the local liaison with Destiny, which was required to set up an advisory committee of responsible citizens, establish a legal entity, and internalize the notion that Destiny is also a business which must bring in sufficient funds to meet operating and other expenses annually if it is to remain in operation.
After these conditions were worked out, a check for US$15,000 (BZ$30,000) was awarded for the building project.
"We know little of Laurel and Yadira Diego. What's important is that they have set an example of entrepreneurship, discipline and hard work that is contributing to Dangriga's welfare and which others would do well to emulate," the Cachos wrote, wishing them blessings in their endeavors.
The Diego sisters are grateful. They say that the Destiny family would like to extend a heartfelt thank you to Mr. and Mrs. Cacho for their generous donation. They also thank past and present parents, as well as board members, family and friends who have been supporting them.
For the new school year, 2015, Destiny Daycare and Preschool will relocate to its permanent address, at 2334 Teachers Street, 2nd New Site in Dangriga.
Apart from the funds donated by the Cachos, the Diegos also obtained financing from the National Bank of Belize.